Swedish energy firm Vattenfall has axed one of its offshore wind farm projects off the English east coast after recording a loss of €480 million.
The Norfolk Boreas wind farm, which was designed to have a generating capacity of 1.4GW, was to have been installed 72km off the Norfolk coast and would have comprised 100 turbines with tip-to-tip blade length of 236 metres by Siemens-Gamesa.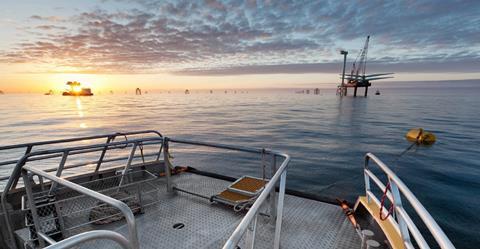 Vattenfall confirmed its decision in an earnings report, in which it said 'the offshore wind power project Norfolk Boreas in the UK gave rise to a negative impact on earnings of SEK 5.5 billion (€480 million)'.
Intelligence firm 4COffshore said lower electricity prices was one of the reasons given by Vattenfall, with Q1-Q2 sales decreasing by 14% compared with 2022.
"The offshore wind industry has seen cost increases up to 40% which in combination with increased cost of capital puts significant pressure on all new offshore wind projects," says 4COffshore. "So far, financial frameworks have not adapted to reflect the current market conditions. Vattenfall will investigate the best way forward for the whole Norfolk zone, which in addition to Boreas also includes the projects Vanguard East and Vanguard West."
Vattenfall has not responded to MJ's requests for comment, and has not said whether its adjacent farm, the 2.8GW Norfolk Vanguard with up to 145 turbines, would still go ahead.
"Vattenfall's statement in its second-quarter results underscores the challenges faced by the offshore wind sector," said Johnathan Reynolds, managing director of Opergy Group, a Norfolk-headquartered leading consultancy in the UK's clean energy sector. "Higher inflation and capital costs, coupled with geopolitical uncertainties and lack of political incentives, have made offshore wind and its supply chain particularly vulnerable. The reported cost increases of up to 40% are a clear indicator of the growing pressures that developers and investors face in this industry."
The UK government's Energy Security gave a vague response to the decision: "We understand there are supply chain pressures for the sector globally, not just in the UK, and we are listening to companies' concerns," a spokesman said. "The UK is a world leader in offshore wind farms, home to the four largest in Europe, with enough capacity to power the equivalent of at least 10 million homes per year.
"The move to annual auctions was introduced in response to calls from industry to run more frequent auctions and is set to bolster further investment and increase developer confidence in the sector every year."
The department did add that last year's Contracts for Difference auctions secured almost 11GW in generating capacity among 100 'clean tech' projects.
"The government recently ran a Call for Evidence on the introduction of non-price factors in the CfD, testing how the scheme could value wider considerations other than just the cost of deployment – this could include supply chain sustainability and development," it said.
"We are now considering responses and will publish next steps over the summer."