Scientists supported by the UK's Plymouth Marine University will embark on a 10-day expedition in the North Pole to look at the marine environment in one of the world's bleakest regions.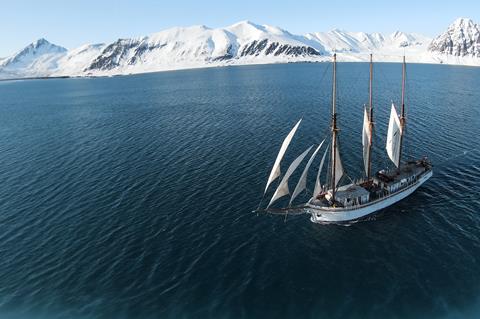 An 18-strong team will board the wooden schooner Linden to collect scientific measurements from the Arctic Ocean in a bid to assess the impacts not only of climate change but also the vessel itself and her capabilities.
Using oceanographic and hydrographic equipment from designer and manufacturer Valeport such as weather stations and the automated instrument package FerryBox, data will be collected on water quality, plankton, salinity and acidity to get a clearer picture of what the future might look like for the region in terms of wildlife, populations and economies.
"Our quest is to help scientists put a better, more immediate 'finger on the pulse of our planet' by exploring the extreme environments on Earth in the greatest detail," says explorer Jim McNeill, who has been running scientific expeditions to the Arctic for more than 20 years. "These are indicators of change and by measuring, benchmarking and monitoring over a 10-year period we should be able to detect changes, both good and bad."
On board with the professional sailing crew and scientific researchers will be a number of 'citizen scientists' new to the discipline.
The expedition will leave the Svalbard archipelago on September 1.