Almarin has launched its new EVO buoy, the evolution of its Balizamar product which is made out of rotomolded polyethylene modular components.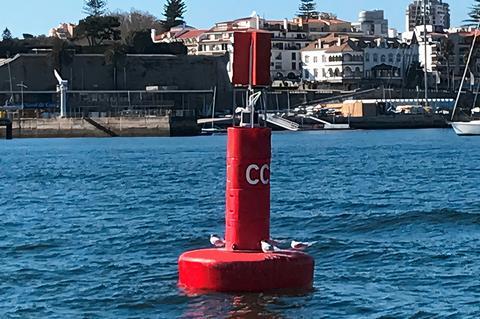 The navaids manufacturer said that because of the new modular design of the tower, its visibility as a navigational aid is enhanced and its overall maintenance and repairing costs are lowered.
"The design of the Balizamar buoys, which dates to 2010, has been updated to meet current needs. While an improvement in materials was made in 2013 with the change from GRP to stainless steel, the new EVO buoys now have improved day marks while retaining the original design's robustness," said Aleix San Vicente, director of Almarin.
"This innovative and versatile system offers improved visibility, lower repair costs in the case of damage, and improved aid identification of the aid without limiting the colour only to the hull."
Innovative design
The inner structure of the buoy is made of galvanised steel by immersion and the top mark is constructed of stainless steel. The hull is rotomolded filled with closed-cell EPS foam to ensure buoyancy.
Almarin currently offers two lines of navigation buoys, the new EVO range and the superior GUIA range, which is characterised by an elastomer hull and stainless steel structure.
The company is a global manufacturer of marine aids to navigation. In addition to its specialty in the design and manufacture of navigation buoys and marine beacons, it's also a distributor of marine lanterns and electronic equipment, offering comprehensive solutions in AtoN requirements.
Based in Barcelona, the company is part of the Lindley Group, which has more than 90 years of experience in the port and industrial markets.