Raymarine's partnership with Avikus has been given a boost with several major boatbuilders agreeing to integrate the pair's docking system into their next model year.
NeuBoat Dock is a six-camera system based on Avikus's autonomous vessel technology. It provides a 360-degree bird's-eye view of the vessel through an Axiom chartplotter to help with tight manoeuvring and docking.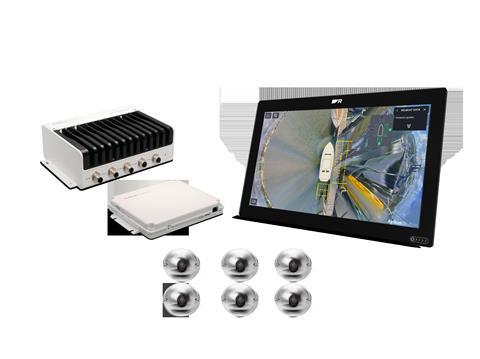 The system will be unveiled at Cannes Yachting Festival where several boatbuilders have committed to displaying the technology on their debut models.
"We're really excited about the prospect of sharing our revolutionary technology with the rest of the marine industry," said Gregoire Outters, general manager, Raymarine, UK.
"The boatbuilders who have signed on are just the beginning. The technological union between Raymarine and Avikus is going to usher in a new age of boating for the entire recreational industry."
The partnership between Raymarine and Avikus began at the 2022 Fort Lauderdale International Boat Show, when Avikus first demonstrated its NeuBoat technology and the two companies signed a memorandum of understanding to Avikus's autonomous boating solution into Raymarine's navigational products.
In 2023 the two entered into an exclusive deal to cooperate on developing the world's first autonomous leisure boat solution.