Marine Fire Safety has capitalised on a successful Seawork with its first order for a new 14 person ISO life raft.
The agreement, secured at last week's show in Southampton, UK, will see the new Seago life raft installed on board Southampton RIB Charter's new Highfield Patrol 860.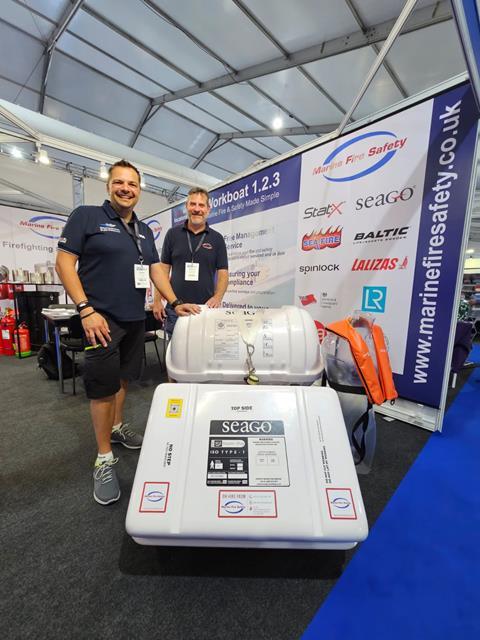 "The arrival of the 14 person ISO life raft fulfils a demand in the market that has been apparent for quite a few years," said Chris Waterman, technical sales manager at Marine Fire Safety.
"We are excited to finally be in a position, to offer it to both our workboat and charter customers here in the UK.
"This option will give many companies the opportunity to increase their turnover, which in turn will see them cover their life raft hire costs quite quickly."
Up until now Southampton RIB Charter has been restricted to carrying a maximum of ten passengers on its charters. The new life raft increases this number by two plus an additional crew member.
"This is a huge advantage for us as a business," said Akis Zissis, managing director at Southampton RIB Charter. "The arrival of the 14 person raft, presents a huge opportunity to boost our income here at Southampton RIB Charter," he added.