MacGregor has received a large order for a comprehensive package of access equipment for a cruise vessel, which will be built at a French shipyard.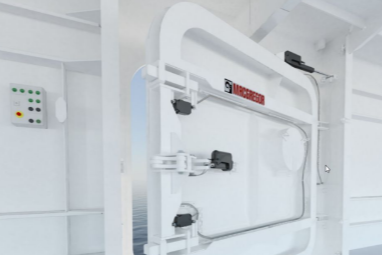 Scope of supply for the vessel being built at Chantiers de l'Atlantique shipyard includes design, hardware and commissioning of lifting and other platforms, shell doors, hatch covers and automatic gangways.
"I'm happy to see the cruise business starting to recover after the Covid pandemic and that the shipowners yet again want to invest in new vessels," said Magnus Sjöberg, senior vice president, Merchant Solutions, MacGregor.
"I'm proud to see that the shipowner and Chantiers de l'Atlantique shipyard trust us in delivering access solutions to this new cruise vessel."
Slow recovery
In the cruise sector, MacGregor specialises in equipment that works to safeguard the fast and safe embarkation of passengers and enable easy loading and unloading of ships.
The manufacturer offers a comprehensive range of shell doors, tender platforms, lifting and loading platforms, service cranes and passenger gangways.
There is also a range of electrically driven versions of its products, which are marketed as being energy and cost efficient, quiet and need little maintenance.
For its hydraulic operated equipment, MacGregor offers GreenFluid hydraulic lubricants, an Environmentally Acceptable Lubricant (EAL).
Because the lubricant is fully compliant with US Environmental Protection Agency Vessel General Permit legislation, it allows shipowners to choose a greener alternative over conventional lubricants.
The MacGregor-equipped vessel is scheduled to be delivered to the shipowner during the fourth quarter of 2025.