Wales-based rescue equipment manufacturer Ruth Lee has launched a remote-controlled life buoy that can be sent to a person in trouble and autonomously bring them back to shore or to a vessel.
The 12.5kg Fast Rescue Device (FReD) has been designed for anyone up to 800 metres away and can be deployed without anyone having to risk their own life by entering the water.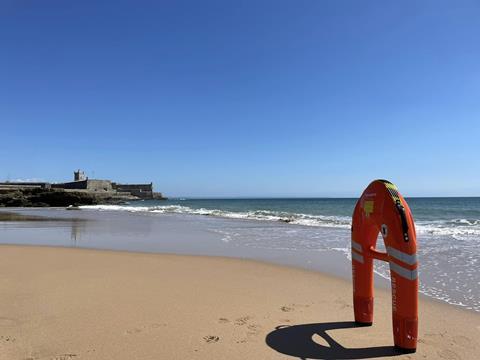 The device can travel at seven knots unloaded, operated from land or vessel, and uses GPS positioning to get itself and the person rescued back to safety or provide buoyancy if a different kind of rescue is required.
Ruth Lee says the World Health Organisation says drowning is the third leading cause of unintentional injuries and death worldwide, with 236,000 drownings a year.
"The Royal Lifesaving Society UK's recent National Drowning Report UK 2022 highlights that 226 of those deaths happened in our own nation, with 60% of these occurring inland, in rivers, lakes and other bodies of water," Ruth Lee says. "83% of those fatalities were male and the average age of accidental fatality inland was 35 years, compared to 51 at the coast."
"FReD can quickly and safely carry out a rescue without risking a rescue swimmer," said global marketing manager Sarah Hampson.
"It is perfect for a range of teams including lifeguards, beach lifeguards, open water swimming sites, docks and harbours as well as search and rescue teams working in open water, commercial shipping, leisure boating and cruise ships."