UK-based Robosys Automation has partnered South African firm Lynx Power Catamarans to deliver a fully autonomous multi-role vessel.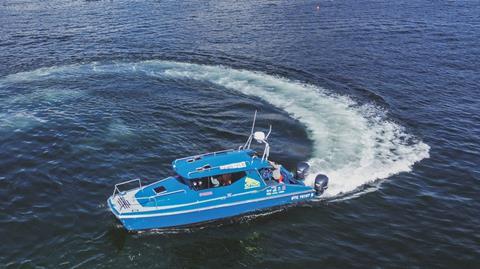 The 11m aluminium twin-hulled vessel has been developed for waterborne surveillance, ambulance operations and patrolling duties for the South African port infrastructure in the coastguard, firefighting, search and rescue and fisheries sectors.
Robosys' Voyager AI Vessel system will be installed on the catamarans to give the option of crewed, lean-crewed, unmanned or fully manned operations with remote controls either ashore or from a mothership.
The system can be retrofitted to almost any vessel or workboat, Robosys CSO Nigel Lee says.
"This enables increased cost-effective, safer and environmentally focused outcomes for those who wish to continue using their existing craft, but now with the added benefits of crewed, lean-crewed, optionally uncrewed and uncrewed options, dependent on the specific challenge," he said.
Robosys has been developing AI maritime autonomy and smart shipping solutions for two decades, and its most recent Voyager AI promises improved collision avoidance with updated algorithms devised through simulation software that has been combined with real-time challenges, the company says.
"Furthermore, improved vessel track and dynamic navigational path changes are made in accordance with a vessels' specific manoeuvrability and its other performance characteristics, which results in a manoeuvring path matched to that particular vessel's characteristics," the company says.
"Navigational paths are now set and validated according to user-selected chart parameters, and Voyager AI can now be swiftly tuned according to the specific vessel operating area, such as ocean, coastal, or inshore waters."
An integrated remove and autonomous platform alarm, monitoring and control system has been added to Voyager AI, which can integrate and control multiple ship hardware systems.