Denmark-based underwater technology firm MacArtney will supply winches that can withstand exploding mines to the US Navy for use on its 'Mine Countermeasures Unmanned Surface Vehicle' (MCM USV).
The custom-built winch system will be placed on board Common Unmanned Surface Vehicle (CSUV) used on the MCM USV. Textron has ordered four of them, says MacArtney.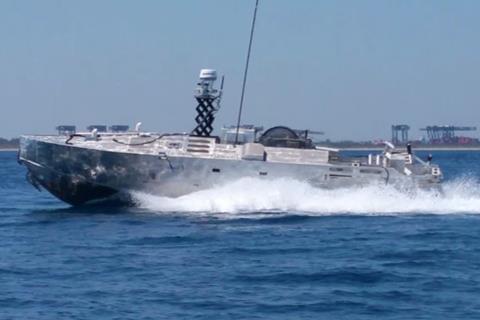 MacArtney has been working on a programme to improve its winches with Textron Systems, which built the CUSV, since 2015. Since then, Textron has moved the CUSV system from prototype status to low-rate production.
"The CUSV system is a multi-mission unmanned surface vehicle with a large, configurable payload capacity," says MacArtney. "The system can be configured for sweeping, localisatipon and neutralising mines and other explosive devices without human interaction.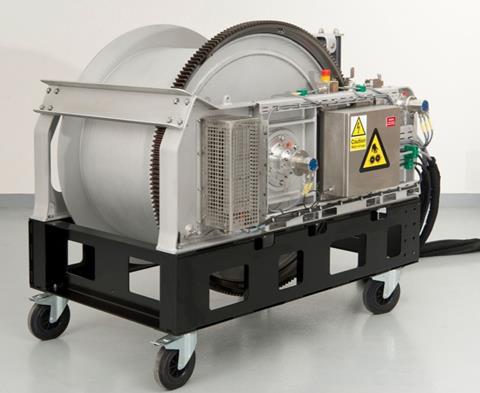 "The winches on board the CUSV have to ensure the shock of powerful explosions and vibrations. The winches have undergone a 'ruggedised programme' to enhance their performance and survivability, including the use of aluminium and special alloys to make them lightweight and corrosion resistant, increasing pull force/winch weight ratio and adding fuel capacity for the boats."
"This is a fascinating project involving our own in-house design and production teams, and I've had biweekly conference calls with Textron Systems throughout the process," said Kim Schultz, project manager for the programme with MacArtney. "It differs from 'off-the-shelf' projects as the customer expects more reporting, and very high standards of innovation, development, specifications and - in particular - timing."
The CUSV can also be used for other defence and commercial marine applications.