Windcat Workboats has installed Reygar's digital daily reporting system across its entire fleet of more than 50 workboats.
The Digital DPR app runs from an onboard touchscreen tablet and will help improve reporting accuracy and reduce the administrative burden on the skippers of Windcat's crew transfer vessels (CTV).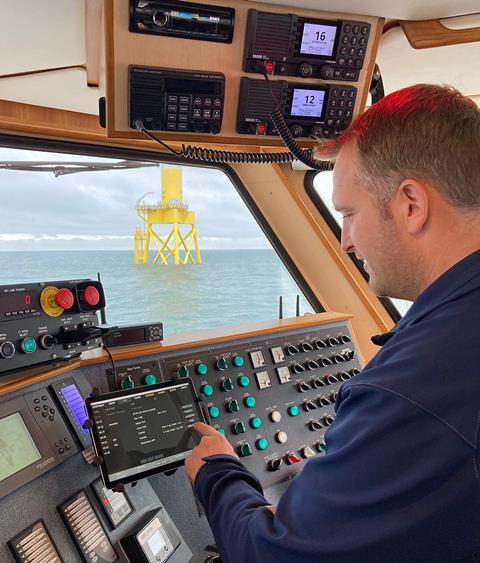 The rollout follows positive feedback during an 18-month trial on board several of Windcat Workboats' CTVs.
"DDPR saves a lot of time on what is otherwise a long and detailed task," said Aaron Trebilcock, Master at Windcat Workboats.
"The daily progress report is automatically generated and sent out at the end of the shift in a format that is simple to digest."
DDPR either works alongside Reygar's BareFLEET vessel monitoring system, where installed, or runs as a standalone solution.
"By providing our customers with a standalone version of this reporting solution we can make the benefits of digitised reporting available to all fleet operators, whether they use our BareFLEET monitoring system or not," said Chris Huxley-Reynard, chief executive of Reygar.
The app can be customised to gather a wide variety of data, including crew details, fuel and consumables use, various task types, transits, passenger transfers to turbines and working hours data.
Data input live from the vessel can be seen instantly in the cloud by shore staff, with users also able to access cloud based KPI data.