An engineered plastic mesh product from M&CCE exhibitor Propex Geosolutions provided a significant cost saving in a project to prevent erosion in a fast flowing river channel.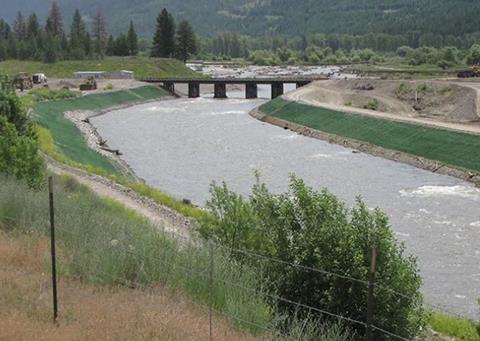 Over 100 years of deposited mine tailings prompted the Montana Department of Environmental Quality and the EPA (Environmental Protection Agency) to embark on a major initiative to breach the Milltown Reservoir Dam and clean up contaminated sediments. But maintaining the flow of the Blackfoot and Clark Fork Rivers called for a potentially expensive diversion channel.
The quicker and cheaper solution Incorporated the ARMORMAX® 75 from Propex Geosolutions in the upper cross section to protect against the highest design flows and minimized expensive gabion mattresses for use only in the low flow channel section.
The result, according to Propex, was over $1.1 million in savings, along with a significant time and labour reduction.
Visit Propex Geosolutions at M&CCE 2021 (Co-located with Seawork) on stand MC39