Global Maritime has signed a Memorandum of Understanding with a number of leading Taiwanese organisations to develop closer cooperation on offshore wind technologies including marine warranty surveys, inspections and testing services.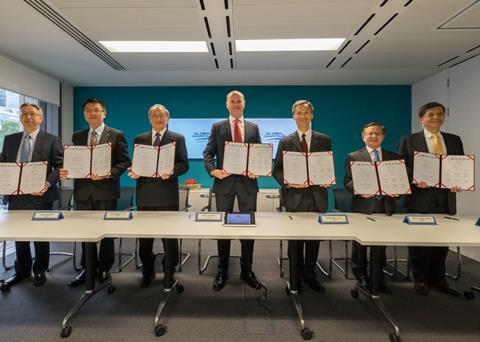 The signatories to the MOU with Global Maritime included Taiwan's CR Classification Society (CR); the Metal Industries Research and Development Centre (MIRDC); the Taiwan Institute of Economic Research (TIER); the Taiwan Electric Research & Testing Center (TERTEC); and the Electronics Testing Center, Taiwan. Dr Liou, Ming-Jong, Director General of the Bureau of Standard, Metrology and Inspection (MOEA) witnessed the MOU.
Taiwan is starting on a process of replacing nuclear power generation with offshore wind, with a stated aim of having 3GW of renewable energy by 2025. In May 2017, Taiwan's Ministry of Economic Affairs issued a first ever commercial operating license for an offshore wind farm in the country.
The partnership with Global Maritime, a leading European expert in offshore wind, will help accelerate the process, with Global Maritime's experienced team of master mariners, chief engineers, naval architects and structural engineers providing a combination of high-level regulatory knowledge, operational and technical experience.
By Jake Frith