Norway's Sea-Tek has announced the signing of an exclusive Distributor Agreement for Europe with Doen Pacific of Australia. Sea-Tek will appoint agents in several European countries in the near future, selling and servicing waterjets under its umbrella.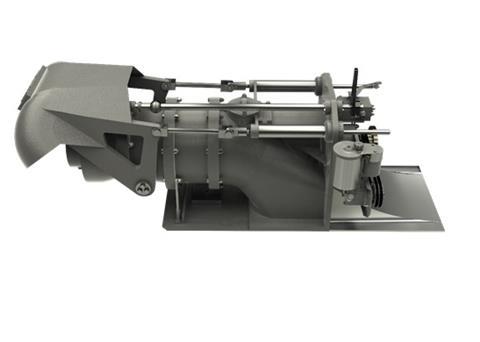 Sea-Tek is currently supplying mechanical, electronic, and hydraulic systems for controlling propulsion systems to the marine industry in Europe. This specialised market niche enables Sea-Tek to offer turnkey propulsion packages, tailored to customer needs by supplying engine/waterjet packages fully engineered for installation into the vessel. A "one stop shop" package supply for any waterjet application in Europe in Sea-Tek's words.
Doen Pacific, a leading designer and manufacturer of waterjet propulsion Systems for the past 48 years, is one of only five marine waterjet manufacturers in the world building waterjets to match engines from 100 to 4,000kW, with some 4,000 applications on the water in more than 30 Countries.
Waterjet propulsion offers many advantages over conventional propeller propulsion, such as 'plug & play' installation, lower engine load factors, excellent safety, as well as the ability to operate in shallow waters without risk of damage. Waterjets are well suited to high speed applications and displacing vessels, with excellent maneuverability including an emergency stop system, together with station keeping and Dynamic Positioning features.
As customer satisfaction and service are important to Sea-Tek, a stock of waterjets and spare parts will be housed in Oslo, for availability and immediate delivery throughout Europe. In this way, Sea-Tek will be able to offer complete turnkey maritime solutions simplifying installation, supply, support, service, and reducing delivery times. Our designs combine the key benefits of excellent high-speed efficiency together with superior cavitation margins at lower speeds and high load conditions. Currently there are 13 models in DOEN's range suiting engine powers from 100 to 4000Kw, with new designs well advanced for up to 6400kW that are going to be shortly launched into the marketplace.
Doen also offers a complete range of fully integrated control systems. From simple hydro-mechanical to sophisticated fully integrated electronic systems with joystick docking feature (eDock), each waterjet model has several options to best suit different application and budget requirements.
Doen's eDock Joystick Docking Control is a single joystick control that simultaneously actuates and controls waterjet steering and reverse with engine throttle for precise and intuitive low speed manoeuvring control.
According to Doen, the system allows accurate vessel positioning by controlling vectored thrust from the waterjet and the multi axis joystick provides multi axis vessel control with twist knob for yaw correction.
By Jake Frith