Join us on Thursday 20 April - for Get Set for Workboat 2050 Session 4 at 10:00 – 11:00 BST.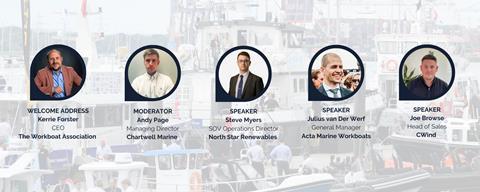 Don't miss this session on Green Skills - Learning green skills at sea through practical application. As workboat and fleet operators take increasing steps towards hybrid propulsion and fuel cell technology, how are businesses managing the skills gap?
Sign up on Seawork.com today!
What will you learn?
How are businesses addressing upskilling crew to manage and operate new hybrid vessels and technology at sea?
How is industry addressing the need to improve certificates of competence and update legislation? How are they influencing academia?
What additional skills are required in electrical and mechanical engineering to run day-to-day vessel onboard systems?
What are the increased requirements for knowledge on safety systems and managing fire risk?
Join our expert line-up of speakers for this penultimate session in the series & ask your questions to the panel in the live Q&A.
Registration Link - Get Set for Workboat Session 4 - Green Skills - Learning green skills at sea through practical application (seawork.com)