The plastic catch of the Bubble Barrier, Amsterdam, is being examined by the Plastic Soup Foundation.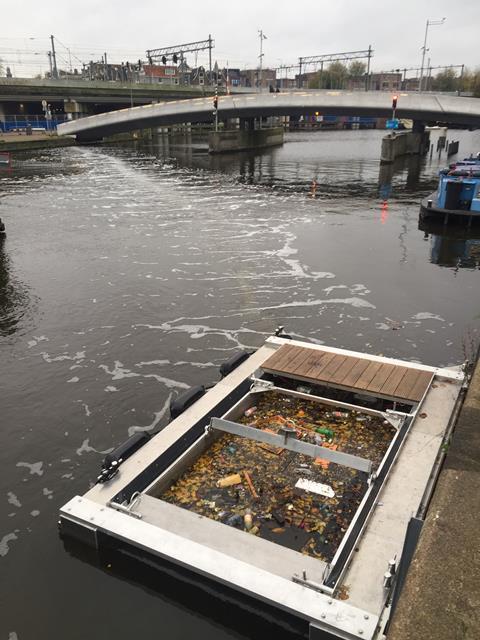 The research, on behalf of the Municipality of Amsterdam and the Regional Water Authority Amstel, Gooi and Vecht, is investigating which brands are common and whether the waste can be traced back to its source. This data could inform conversations with producers about alternatives to disposable plastic packaging and a rapid introduction of a deposit on cans.
With the help of a team of volunteers, the waste collected by the Bubble Barrier screen is being dried, analyzed and categorised under the so-called OSPAR method, a practical and cost-effective way of monitoring waterborne litter. This will provide valuable information post monitoring period giving information about the many sources, the kind of plastic pollution and the variations of plastic waste per season.
Moreover, a 'catch of the month' will be highlighted on Instagram and Facebook, a 'show-and-tell' on the most caught and unique items.
As World Cleanup Day 2020 approaches it's worth noting that environmental campaigners believe a ban on certain disposable products and a switch to sustainable packaging is the best way to fight against plastic soup. So, this might prove to be a bubble trail worth following.
By Stevie Knight