Two companies are working together to expand the reach and capabilities of autonomous vessel applications in the industry enabling operators to stay connected wherever a ship is sailed.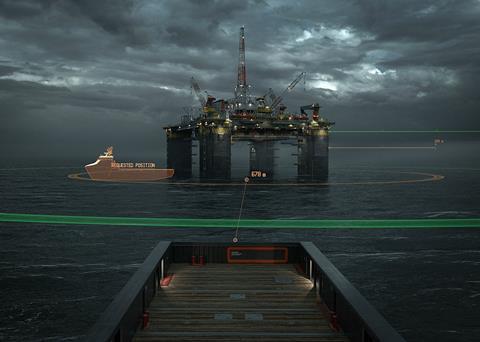 Rolls-Royce Marine (RRM) and Iridium will work together to explore incorporating Iridium's next-generation L-band satellite broadband service, Iridium Certus, into the RRM suite of Ship Intelligence solutions.
"When evaluating partners for our remote and autonomous vessel development program and Ship Intelligence solutions, Iridium is complementing our connectivity strategy for a number of reasons," said Kenneth Solberg, technical product manager, Ship Intelligence, Rolls-Royce Marine.
"Their new interconnected Low Earth Orbit (LEO) satellite network is able to provide global coverage with low latencies for both coastal and ocean-going vessels, while at the same time having the robustness of the L-band."
Reliability
Mr Solberg added that with this global coverage, including polar regions, vessel owners will have the confidence that wherever they sail their ship, it will stay connected.
The small form-factor antennas and terminals enabled by Iridium Certus have no moving parts, reducing the risk of breakdowns and are built to withstand the harsh conditions at sea.
As a leader in the autonomous vessel movement, RRM's solutions deliver multifaceted enhancements to ships, enabling remote diagnostics, operations and performance monitoring capabilities.
A strategic part of the maritime industry's future, autonomous ships are currently being examined by the IMO, where it is defining the regulatory environment and degrees of autonomy for Maritime Autonomous Surface Ships.
Iridium operates the world's largest, and only pole-to-pole, mobile commercial satellite constellation. The network is comprised of 66 crosslinked LEO satellites that blanket the entire planet with reliable satellite connectivity.
The company will be exhibiting at SMM in Hall B6 booth #244.
By Anne-Marie Causer