Innovative technology is enabling keen historians to virtually explore the 2500-year-old Peristera shipwreck.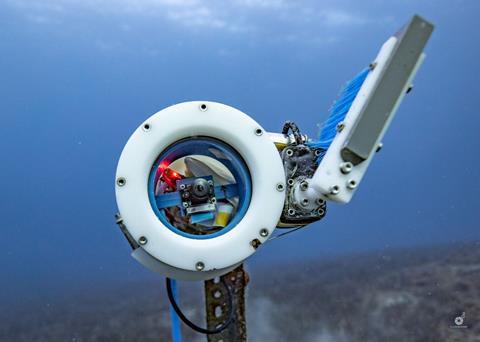 The prototype uNdersea visiOn sUrveillance System (NOUS) offers real-time video footage of the wooden vessel, which sank in the late 5th century BC off the Greek island of Alonnisos in the Aegean Sea. NOUS relies on MacArtney's underwater pluggable electrical SubConn connectors for the steady performance of the underwater camera, video and lighting systems installed onsite.
Hans-Jørgen Hansen, sales director, ocean science, at MacArtney, said: "We, at MacArtney, are extremely pleased to be able to help protect a site of cultural heritage. This solution gives the entire world access to see and to follow – but not to touch."
Continuous monitoring
NOUS is capable of continually monitoring an underwater area of interest using artificial intelligence (AI). This eliminates the need for a human operator to perform tasks like object detection, image classification, etc.
The system works on a machine-learned algorithm that can recognise any intruder and send an alarm. It provides real-time video of the wreck site, streamed via five underwater cameras.
Other features of the prototype, powered by solar energy, include recognition software and luminosity-triggered lens wipers to unclog debris.
NOUS is the brainchild of Dr George Papalambrou (professor of power propulsion at the National Technical University of Athens); Kostas Katsioulis (dive officer/diver training, information technology); and Vasilis Mentogiannis (engineer/commercial diver).
By Rebecca Jeffrey