It would take a brave person to predict what 2023 will bring, but as commercial marine isn't short of courage, Maritime Journal asked a few brave souls to look into their crystal balls to see what's in store for the next 12 months.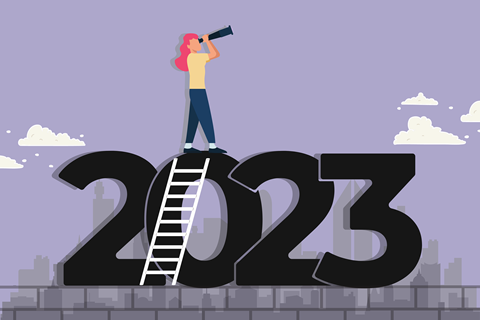 Top of the agenda for nearly everyone we spoke to was decarbonisation and sustainability. In light of the pressure mounting on the maritime industry, which is accused of contributing 3% of global greenhouse gases, it's a subject that can't be ignored but it's also an area that could provide many opportunities. As such, it wasn't surprising that innovation and digital technologies were another recurring theme.
The last couple of years have also seen record-high inflation, supply chain issues and across the board, a dire shortage of crew – all top of our contributors' To Do lists for this year.
Contributions published in order of date received.
UK Workboat Association - CEO Kerrie Forster
'With desperate needs come desperate actions'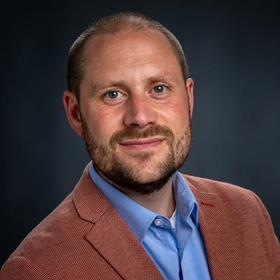 2023 is set to be another year of growth for the workboat industry, but there is political and regulatory concern. The introduction of Workboat Code 3 by the MCA in the first half of the year could [as currently drafted] pose a lot of change for the sector, both positively and negatively.
I predict a slow-up of new-build UK flagged workboat orders and second-hand market sales, until Workboat Code 3 is finally published, and a desperate need for more seafarers in UK waters, will cause a contractual market backlog.
This will lead to lots of UK workboats being contracted in 2023 and a correlated raise in charter prices; though with desperate needs come desperate actions and some areas of the industry may be easily led to take shortcuts to allow for more operational availability. Don't over-promise.
the UK's position on immigration continues to taunt many operators, both UK based and Internationally, with non-UK Seafarers still not able to apply for anything other than a permanent visa to live and work in the UK. The offshore wind workforce visa waiver is currently picking up growing negative political attention. Due to end in April 2023, its further extension rests on very thin ice – accounting to further skills shortages to come in UK waters.
Chartwell Marine, managing director & TWG chairman Workboat Association - Andy Page
'We must also consider re-energising older vessels'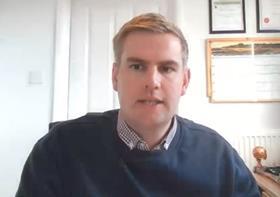 2022 was a very interesting year for the UK sector with a number of UK shipyard vessel deliveries, charging forward with new technologies and providing assurance to investors that the UK is a good place to do business in the marine industry. We are embarking on UK-led product deliveries across the globe in commercial, leisure and offshore in 2023.
Our focus must remain on decarbonisation, but also on product lifecycle and the true GHG cost of each asset delivered. Although new technology and vessels are important, we must also consider re-energising older vessels wherever the operational profile allows.
Land & Water - managing director Kevin Kirkland
'We need to drive out waste'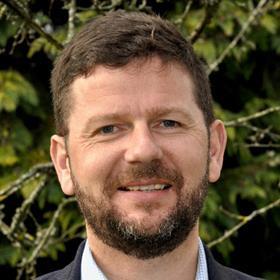 Unprecedented inflationary pressures will remain alongside the challenge of skills shortage across the industry. We must invest in the younger generation, encouraging them to explore roles within our industry to create a sustainable workforce. Training opportunities will be vital as well as looking at employee incentives such as wellbeing support.
2023 will also see us move closer to our carbon reduction goals. For Land & Water, one of the key areas is how to reduce waste from every aspect of the business (planning and coordination, idling time, right first time etc). We've realised to become more sustainable we need to drive out waste, which covers the whole project life cycle from design through to delivery.
GAC Group - vice president for Marine & Energy Erland Ebbersten
'Developers risk facing short-term supply shortages'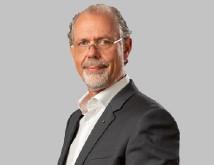 We are proud of the support we have provided to the burgeoning offshore sector in recent years. While offshore energy projects will continue to grow in number and scope over the near term, developers risk facing short-term supply shortages of project equipment and labour.
To navigate such supply chain challenges, players in the sector need to carefully plan ahead and seek the right support, particularly since these projects can take several years to materialise. Our role as a provider of integrated services is now even more important as we all work together towards transforming the energy market.
Damen Shipyards Group - strategy manager David Stibbe
'The general market outlook is good'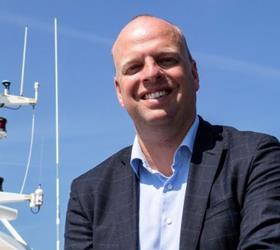 In 2023 Damen will continue to deliver innovative maritime solutions to global maritime markets. Our strategy will be centred around customer centricity, sustainability, digitalisation and operational excellence.
2022 saw our ground-breaking FCS 7011 crew change solution and the first fully electric tug, Sparky, entering operations and winning industry-leading awards. Although some markets are challenging, the general market outlook is good. The broad offering of services, from ship repair to building super yachts and our global reach, will assure Damen will continue to succeed in the maritime domain.
Ocean Technologies Group - CEO Thomas Zanzinger
'New initiatives will be a game changer'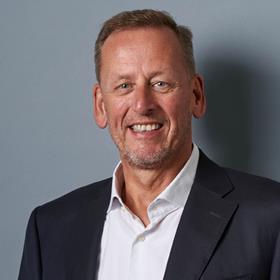 Shipping has once again proved itself to be resilient in 2022 and despite a challenging global outlook for 2023, the biggest opportunities will lie for those companies that can quickly orientate to that challenge.
At OTG we focus on supporting our customers in their strategy and helping them to get the best from technology, digitising processes, leveraging automation and driving efficiencies that make the workload manageable in the office and onboard.
New initiatives, such as digital delivery, will be a game changer in our ability to get software and content faster wherever it is needed, which is vital in a quickly changing landscape.
IEC Telecom Group (Starlink distributor) - CEO Erwan Emilian
'Low-Earth Orbit technology will transform maritime comms'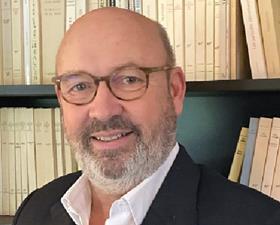 We predict that Low-Earth Orbit (LEO) satellite technology will transform maritime communications, making them faster, more efficient and cheaper. LEO-based comms systems aren't widespread in shipping yet, but with ongoing trials, it won't be long before they become mainstream.
In the shorter term, maritime providers are identifying other solutions to enable digitalisation for operational needs, such as specialised applications optimised for low-bandwidth environments. VSAT and L-band use is being maximised as ship operators and offshore facilities realise that connectivity progress is achieved by utilising digital products for smarter workflow, seamless communications and sustainable, environment-friendly processes.
Stodig Ship Management - director of Business Development Brede Gislefoss
'Key words for 2023: energy demand'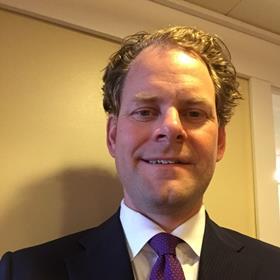 Despite a number of challenges, the 2023 forecast is positive for us. Key words for 2023: energy demand.
We have left an era of quite stable trendlines and a market boost for all segments into more segregated markets. Some markets are still performing very well, others more challenging.
For us 2023 is all about keeping focus on long-term perspectives and continuing our positive development on delivering efficient and quality services to our customers to safeguard competitiveness.
We are in this for the long run and have trust in our well established market niches to remain relevant and profitable in 2023 and long term.
Grow Maritime - chairwoman Irene Loucaides
'Decarbonisation is the word of the hour'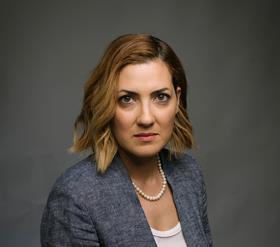 Although supply chain disruptions caused by COVID-19 and geopolitical conflict are easing, the inflation and the impending recession is expected to impact the sector as decreased consumer spending will slow trade down.
Decarbonisation is the word of the hour in shipping as in every industry. IMO's GHG Strategy and the new strict regulations (EEDI, EEXI and CII) are driving the green transition, but to achieve its ambitious goals, coordinated action by all actors in the sector is needed.
The public and private sector must work together to find the best solutions to the challenges at hand, such as closing the price gap between existing and new fuels, accessibility and availability, to drive it forward. The good news is that shipping can achieve sustainability without sacrificing business success.
InterManager - secretary general Captain Kuba Szymanski
'I envisage more consolidation'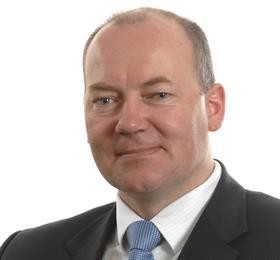 2023 will see greater demand for ship management expertise, particularly as ship owners seek partners to help them meet environmental regulations. I also envisage more consolidation as the big companies continue to benefit from the economy of scale.
My wish for 2023 is greater partnership with regulators in the European Union to facilitate crew travel, particularly now that post-Covid our crewing rotas are returning to near normal.
We need Schengen visas for our Indian and Filipino seafarers and it would also make more sense for any Schengen country to be allowed to issue a Schengen visa. These measures would simplify seafarer transits – it must be remembered that our crew are not tourists, they are working and bringing much needed goods into the European Union.
GenPro - managing director Maria Theodosiou
'We need to nurture our partnerships'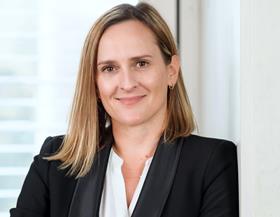 The industry must achieve sustainable continuity in 2023. This is all bound up in people and partnerships. We must continue to care for and develop our teams, and invest in attracting new talent, with new perspectives, to sustain and support our sector. A fresh outlook reflecting current and future global trends and challenges will be essential.
We also need to nurture our partnerships. Long-term, integrated, sustainable, purposeful partnerships are commercially beneficial, lead to price and supply chain stabilisation, allow companies to grow and achieve their strategic goals faster as well as giving a competitive edge.
The trust that develops from these relationships allows for the radical change and decisive action needed for success.
Vikand - CEO and founder Peter Hult
'The industry needs to see healthcare as an investment'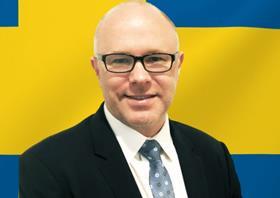 We believe the commercial maritime industry needs to view crew health and wellbeing as an asset management issue.
While this may seem a little callous, it is simply using the same terminology that an engineer would employ to regularly maintain a vessel's machinery, avoiding costly breakdowns. The same applies to crew.
VIKAND estimates an average of 10,000 seafarers can't work due to chronic diseases every year. It is very important for us to retain our experienced seafarers in an industry that has a predicted shortfall of 90,000 crew by 2026. With VIKAND's chronic diseases programme, we estimate a crew saving of up to 9,500 seafarers a year. Proactive healthcare support also reduces serious onboard medical conditions by 75% and all the associated costs that go with it, like emergency medical evacuations. The industry needs to stop viewing healthcare as a cost but rather as an investment to keep its workforce fit and healthy, with a real impact on safe vessel operations.
Telenor Satellite - CEO Morten Tengs
'There needs to be greater emphasis on connectivity for crew welfare'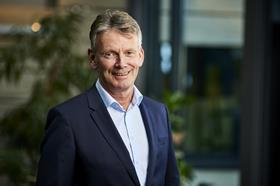 Although decarbonisation has been on top of the agenda for some time, shipping still accounts for nearly 3% of all global emissions. We need to see more progress if we are to meet future regulations and ambitions. Fortunately technology is on our side and, backed up with VSAT connectivity for real-time data analysis, it can optimise operations and reduce energy consumption.
Secondly, while maritime has embraced connectivity operationally, there needs to be even more emphasis placed on connectivity for crew welfare. Fewer mistakes occur when crew are happy, leading to a safer working environment and, particularly in times of uncertainty, being connected to the wider world and family onshore is vital.