Manuplas Limited will show its leading range of marine buoys and fendering products at the Seawork International Commercial Marine and Workboat Exhibition 2017.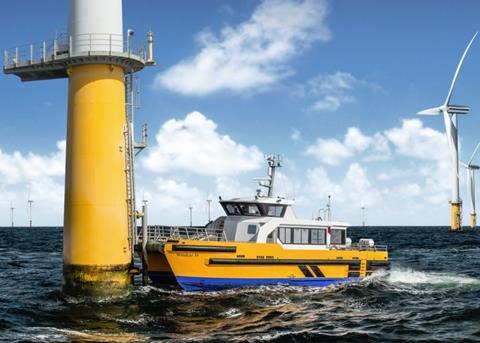 Manuplas will display its innovative modular bow fendering systems, designed for mounting on wind farm support vessels, as well as fendering solutions for protecting the sides and bows of commercial vessels including workboats, wind farm service vessels, pilot boats, life boats and patrol boats.
Manufactured from cross-linked polyethylene foam with either a cast or spray applied non-marking polyurethane elastomer skin, Manuplas modular bow fendering systems have been designed to be easy and cost effective to replace if sections become worn or damaged. The bow fenders are considerably lighter than traditional rubber D fendering and this lightweight design means both improved speed and fuel consumption of vessels. The structure of these fenders generates a high level of energy absorption and grip, optimising safety for the crew when the vessel is against a wind turbine.
Greg Hue, Global Sales Manager for Marine and Fendering Products at Manuplas says: "Manuplas flexible and adaptable fender design and manufacturing processes ensure that all types of vessel specifications and budgets can be catered for. As well as offering an extensive range of standard fender profiles, Manuplas can also create custom fender shapes in-house to fit any specification".
Manuplas also offers foam-filled floating fenders for ports, harbours and navies as well as a range of buoys including mooring buoys, navigation buoys, anchor pendant buoys, chain support buoys and modular buoys. Features of Manuplas buoys include virtually no loss of buoyancy if the outer skin is breached and optional reinforcement of the skin with nylon or Kevlar to suit operational requirements.
Visit Manuplas at Seawork International 2017 on stand PY13.
By Jake Frith