A ferry company has implemented a system designed to effectively assist ship owners and managers to streamline all planned maintenance activities in a simple and intuitive way.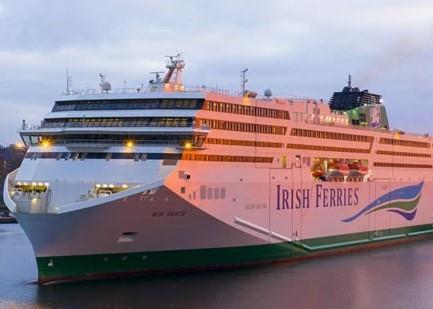 UK-based Marine Software Ltd has recently supplied Irish Ferries with MPMWin - Marine Planned Maintenance for Windows, for newbuild ro-ro passenger ferry W.B. Yeats.
Running hours, class surveys, certificates and operational checks can all be incorporated in MPMWin, with various levels of reporting available.
ISM safety critical components can be flagged and closely monitored using the system dashboard.
The defect management feature meets ISM requirements for defect reporting and the ship information system enables a mass of vessel information to be stored.
Data replication
A data replication system transfers database updates ashore via email, USB stick or automatically via Marine Software's cloud transfer service to enhance remote technical management.
The marine planned maintenance system can optionally link with the 'mariner' & 'voyager' monitoring units. This allows the planned maintenance system to schedule when the reading needs to be taken and offer simple guidance on the corrective actions to rectify the alarm or pre-alarm condition. The crew do not need to be trained in vibration analysis techniques.
Built in 2018 at Flensburger Schiffbau-Gesellschaft in Germany and classed with DNV-GL, the GT 51,388 vessel is powered by four MAK marine diesel engines offering a power output of 33.6MW.
The vessel sails between Ireland and the UK, October to March, and between Ireland and France, March to October.
Irish Ferries also operates the MPMWin software on the Dublin Swift.
By Rebecca Jeffrey