A Scandinavian ferry operator has signed a new communication contract to satisfy passengers' ever growing broadband speed expectations.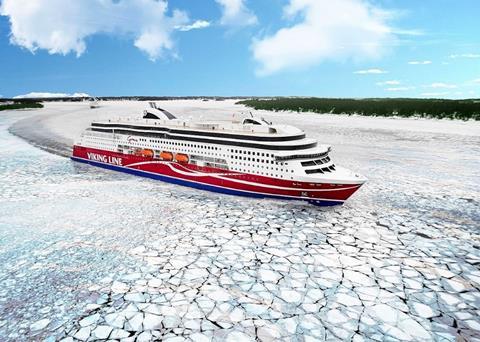 AecorLink AB, a company in the forefront in providing vessels with high capacity internet, announced that the company has been awarded a communication contract with Viking Line. The ferry operator will with this agreement significantly improve the internet connectivity onboard its ferries.
The demand for fast broadband is constantly increasing and with this new project it will satisfy the present and the future demand for the ferry operator itself, its guests and the crew. Reliable internet connection is vital not least in order to attract the onboard conference guests, a segment which Viking Line particularly is targeting. AecorLink together with its partner, Specto Remote who does the service and installations, manage to deliver high-speed broadband thanks to a number of base stations along the routes, and a new proprietary configuration which effectively is tracking the base stations also over large distances.
Viking Line has already implemented the new technology on the cruise ferry Viking Grace which successfully has provided high-speed internet connectivity since May this year, on the route from Stockholm to Turku over the high season. Viking Line now will integrate the rest of the fleet with the network and expand the infrastructure to include the full coverage between Sweden, Finland and Estonia.
"We see this project as part of our continuing commitment to improve our customer's experience onboard Viking Line's vessels. AecorLink's established and proven network gave us the confidence to select them as our business partner in this area" says Kaj Sundström, Network and Communications Manager for Viking Line.
AecorLink AB is a Swedish communication internet service provider targeting the maritime industry. Beside microwave shore to ship connectivity, the company is operating different techniques stretching from WiFi, LTE4G, Tactical UHF to different satellite solutions. Aecorlink also commissions onboard Wi-Fi connectivity and Captive Portals with Data analytics.
By Jake Frith