Rentel NV has reached financial close for the construction of a new 309MW offshore windfarm off the Belgian coast.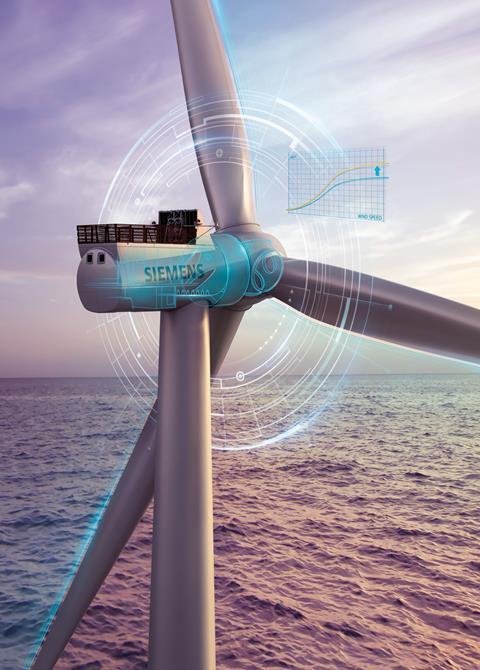 The Rentel project, located 40km north of Ostend, will be the fifth offshore wind project in the Belgian North Sea.
Nathalie Oosterlinck, CEO Rentel, said: "This is a very important step in the project. Thanks to this investment we do not only contribute to achieving the international, but also the Belgian climate objectives."
"Furthermore, the realisation of the new windfarm generates approximately 1400 direct jobs and another 1400 indirect jobs during development and construction stage. During the exploitation stage 100 permanent jobs will be created."
The new offshore power station will consist of 42 Siemens turbines and will have a total installed capacity of 309MW. The total investment is €1.1 billion.
With a hubheight of 106 metres and a rotor diameter of 154 metres, these wind turbines are as wide as the wingspan of two Airbusses A380, the largest aircraft in the world.
hat's more, with a peak height of 183 metres, when erected the turbines will be the largest thus far in the Belgian North Sea and will deliver renewable energy to approximately 285,000 households.
Construction and installation will be carried out by Dredging International which will connect the turbines via underground cables to an offshore substation.
There the generated electricity will be transformed to 220 kilovolts and then transported to shore through a giant sub-sea cable to Zeebrugge, where it will be further distributed on land.
Alain Bernard, CEO DEME, said: "This is an important milestone for the Belgian offshore wind energy market. Thanks to DEME's strong experience in offshore wind energy projects, we can make an important contribution to a sustainable energy supply in Belgium, not only as a financial partner through DEME Concessions, but also with our own specialist contractors for foundations and laying cables."
Rentel is currently building a new operations centre in the Port of Ostend, from where the Rentel windfarm will be built and managed.
Construction will start immediately with the offshore works commencing in spring 2017 and the first power is expected to be injected in the Belgian grid mid-2018. The power station will be fully operational by the end of 2018.
The project is to be financed by its eight shareholders and a consortium consisting of the European Investment Bank and eight commercial banks. This group includes AG Insurance, ASN Bank, Belfius, ING, KBC, KfW Ipex-Bank, Rabobank and Société Générale.
By Anne-Marie Causer