Three organisations have joined forces to establish an investment vehicle to finance of the development phase of at least 2GW of floating offshore wind projects across the globe during the next five years.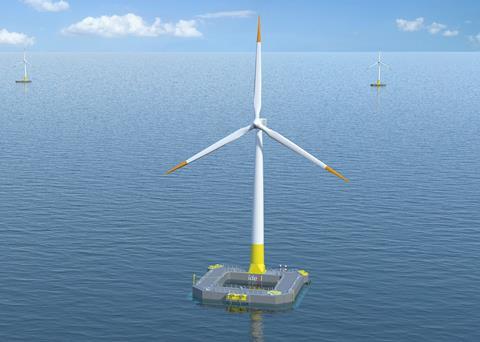 JERA (Japan's largest utility company), ADEME Investissement (a 100% French State-owned investment company aiming at financing innovative infrastructure projects) and Ideol (a global leader in floating offshore wind) have agreed on the key terms for the establishment of the investment vehicle intended for projects using IDEOL's patented Damping Pool technology.
Paul de la Guérivière, CEO of Ideol, commented: "This new milestone for Ideol confirms the market-readiness of our technology and shows the relevance of our unique business model as project co-developer and co-EPCI contractor based on our technical excellence. We are particularly happy and honoured to team up with JERA and ADEME Investissement, leading voices in two of the most strategic and pioneering markets for floating offshore wind that are Japan and France."
Upcoming tenders for commercial-scale floating offshore wind farms in Scotland and France as well as an increasing number of initiatives in promising markets across the globe such as – but not limited to - Japan and the US do confirm the acceleration of floating wind as well as its legitimate place in the global energy mix; in particular for the few market-ready technologies demonstrating a proven and bankable track-record such as Ideol's.
By Rebecca Jeffrey