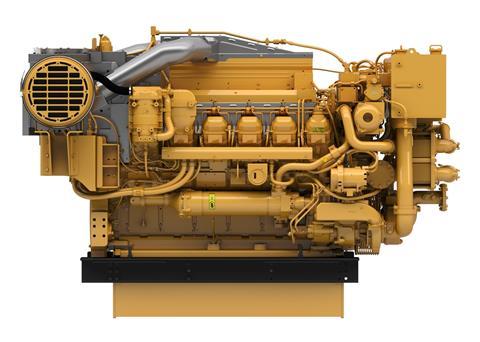 This falls in line with the Environmental Protection Agency's (EPA) Tier 4 standard which came into full affect at the start of this year.
On 1 January 2017, all new engines with a maximum power of 1000bkW must meet the EPA's Tier 4 emission regulations, which demand an 80 per cent reduction in oxides of nitrogen (NOx) and particulate matter.
By October 2017, all new engines with a maximum power of 600bkW and above must be compliant too.
Eric Hyder, strategic account manager at Finning, said: "With 35 years of experience serving the marine sector and more than 26,000 installations, the 3500 series is one of the most well-established and proven engine technologies available on the market."
He added: "The launch of the 3516E engine includes Cat's intelligent SCR innovation to meet the EPA's Tier 4 emissions standards, ensuring marine operators can be sure they are cutting fuel emissions in line with regulations, without compromising on performance and reliability."
The engine utilises selective catalytic reduction (SCR) technology to help reduce harmful NOx emissions. This is a urea-based solution is injected into the system's exhaust air stream, with the energy contained in the hot exhaust gas causing the NOx to evaporate as ammonia. A catalytic converter then breaks down the ammonia and exhaust gas into harmless nitrogen gas and water vapour.
Mr Hyder concluded: "We have every confidence in the efficiencies SCR technology can help realise. With over 84 million hours running time to date for products on the market utilising this innovation, the benefits of this technology are tested and proven."
By Alice Mason