Safety solution provider Survitec has expanded its Crewsaver Workvest range by launching the new Crewfit XD Fire Retardant lifejacket.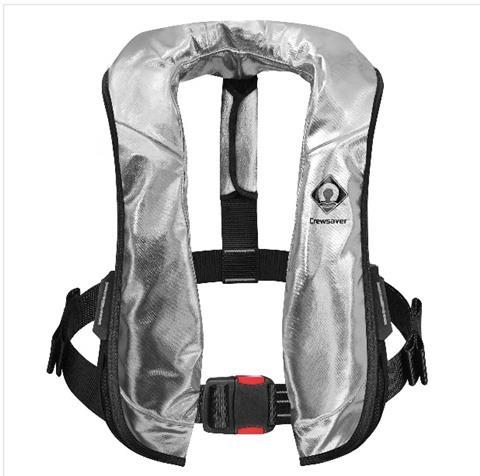 Using a modular design, the product is offered with a choice of covers, inflation mechanisms and harness options to best suit user requirements. The Fusion 3D technology aims to provide freedom of movement and so the lifejacket remains comfortable even during long periods of use, while the unique design with built in twin waist adjusters allows for easy donning.
The fire-retardant outer cover provides an efficient choice for welders and anyone requiring protection from sparks and embers. The high-performance fire retardant outer cover also protects against flame, burning and molten metal sparks as the cover is made of a blend of fire-resistant fibres with an aluminised face.
The lifejacket, available in both 150N and 275N bladder size options, is claimed to outperform approval requirements and offer the wearer superior in-water buoyancy. The bladder is highly visible on inflation and hosts an impressive array of features including built-in chin support, location beacon attachment points and dual-lifting beckets.
Nigel Parkes, Head of Design at Crewsaver: "Due to popular demand we are pleased to announce the exciting launch of the new Crewfit XD Fire Retardant Workvest. The Workvest range is packed with innovative features both inner and outer facing and the addition of a fire-retardant option provides our customers with a fully comprehensive offering designed to satisfy their individual workforce requirements."
By Jake Frith