Leading UK boat builder Goodchild Marine Services Limited has secured a contract with Dublin Port Company to construct a new 17m pilot boat.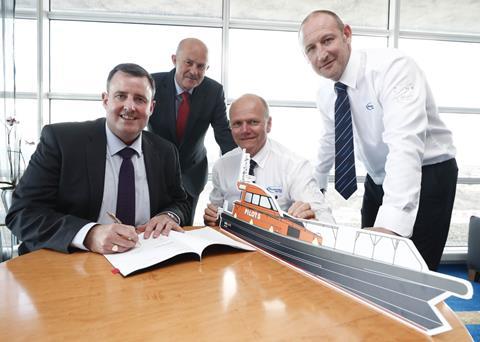 The deal to build the pilot boat, the first Goodchild ORC pilot boat to be exported, will see the vessel delivered to Dublin Port in July 2019.
"Customers who have been using the ORC range of pilot boats for up to six years are reporting fuel savings of around 40% year on year," said Steve Pierce, general manager, Goodchild Marine Services Limited.
"We have made it our objective to produce boats that have both environmental and financial benefits to ports."
Fuel efficiency
Designed by naval architect Pantocarene and adapted by Goodchild for the local market, the boat is renowned for its fuel efficiency, capacity to cut emissions and ability to handle high speeds in bad weather.
This is due to its innovative beak bow design, which can steady the hull of the boat as it pitches into the sea.
A separate, flexibly mounted wheelhouse helps mitigate noise and vibration, whilst the hull form significantly reduces fuel consumption due to minimal drag.
These environmental and design features are in line with Dublin Port's commitment under its Masterplan 2040, which includes a focus on reducing the carbon footprint of vessels in port.
The new addition to Dublin Port's fleet will play a vital role in meeting the operational needs of Ireland's largest and busiest port as it continues to experience growing trade volumes.
This will include allowing the port's team of highly skilled marine pilots to reach and board bigger capacity ships in all weather conditions from a greater distance out into Dublin Bay.
By Anne-Marie Causer