C-Job Naval Architects has opened its first international office employing 20 engineers in Nikolayev, Ukraine.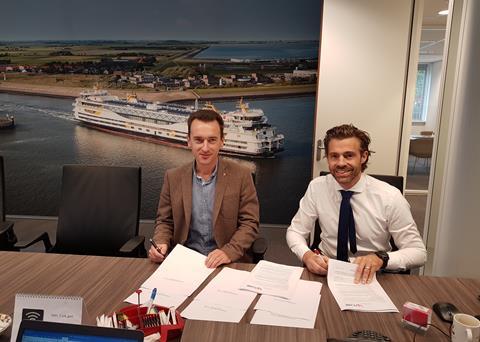 Operating under the name C-Job Nikolayev, the new office will be led by newly appointed managing director Andrey Zherebetsky and is expected to provide a better location from which to serve the East European and Black Sea maritime markets. It will have a fully collaborative relationship with C-Job's three offices with 75 employees in the Netherlands.
"This brings a powerful addition to our existing services for shipyards and ship owners worldwide," commented Basjan Faber, managing director of C-Job. "As the company has expanded, we have learned the importance of offering flexibility of services to our clients. This new office will allow us to continue with this successful and cost-effective formula."
Key location
Mr Zherebetsky said that Nikolayev, with numerous shipyards and the Admiral Makarov National University of Shipbuilding, was chosen as the office location because it is the centre of the shipbuilding industry in Eastern Europe.
He added that the office will enable C-Job to deliver European standards of ship design and engineering at Ukrainian cost.
"For example, depending on the client's needs, we can deliver engineering packages with a wide range of software – Cadmatic, Siemens NX, Inventor, Intergraph, and Rhinoceros 3D, ANSYS, Siemens Femap and AVEVA – all within the specific requirements of shipyards and ship owners," he explained.
Mr Faber said C-Job had built up a strong relationship with Mr Zherebetsky and his team in Ukraine, working on multiple projects over the last five years.
By Rebecca Jeffrey