Poralu Marine has delivered the longest public floating wave attenuator in Australia for the Geelong Waterfront Safe Harbour Precinct project.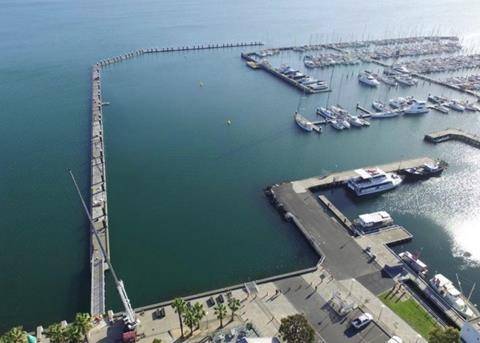 Wangim Walk (which means boomerang in the Wadawurrung language) is a 440-metre-long concrete public wave attenuator and amongst the longest built in Australia in similar area exposed to strong winds.
The company engineered and delivered a heavy duty 5-6m wide floating concrete wave attenuator to protect the first stage of a brand-new aluminium made marina and to benefit of all the advantages of this high-tech metal. The harbour that could previously shelter 280 berths has been completely remodelled simultaneously with the waterfront. The fixed jetties will eventually be replaced by the floating versatile system to offer around 360 berths.
By Jake Frith