France-headquartered marine instrument company LCJ Capteurs recently launched a collection of new products at the Marine Equipment Trade Show in Amsterdam. The products increase the functionality or connection potential of a number of commonly encountered barometric and wind measurement devices both of the company's own manufacture and others'.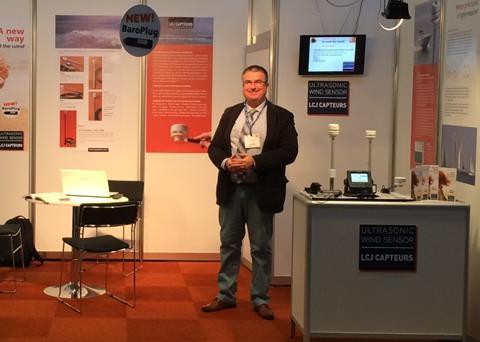 BaroPlug is described as a plug and play barometer for NMEA2000 instruments systems. The BaroPlug 'Dual', NMEA2000 Barometer now includes a micro plug and a LED indicator. Plug it to the NMEA backbone, and read immediately the atmospheric pressure on any compatible display. BaroPlug weighs 35 grammes and measures 8 cm long with less than 2 cm diameter.
WindyPlug is a BaroPlug with an interface to connect any of LCJ Capteurs' Ultrasonic Wind Sensors to a NMEA2000 system. It features a micro C male plug to connect directly to the NMEA 2000 bus. This is another Plug and Play device: Just install the sensor onto a NMEA system's backbone to read atmospheric pressure, wind speed, wind angle, wind temperature.
LCJ Capteurs also launched BARO3; a new NMEA 0183 barometer interface for ultrasonic wind sensors and SONIC-ANEMO-DVC; an Ultrasonic Wind Sensor which is compatible with Davis wind instruments, which are commonly used in harbourmasters' offices and sailing clubs.
By Jake Frith