Dutch geo-intelligence and asset integrity expert Fugro, has defended its position after an article was published accusing it of searching in the wrong place for the missing MH370 plane.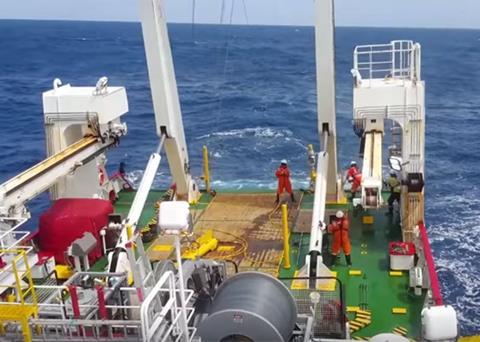 The Reuters article published on 21 July 2016 inferred that Fugro said it had been looking in the wrong place when that wasn't the case.
In a statement Fugro said it wants to make it very clear that "We believe the search area to have been well defined based on all of the available scientific data. In short, we have been thoroughly looking in the most probable place – and that is the right place to search."
Malaysia Airlines flight MH370 disappeared in March 2014 with 239 passengers and crew onboard en route to Beijing from Kuala Lumpur. Searchers led by engineering group Fugro have been combing an area roughly the size of Greece for two years searching for the missing plane.
Fugro said that it now believes that the plane may have glided down in the final moments, rather than diving.
The search, which is taking place in over 120,000 square kilometres of the southern Indian Ocean off Western Australia, is expected to end in three months and could be called off after that following a meeting of the key countries involved in the search - Malaysia, China and Australia.
It was agreed that should the plane not be located in the search area, the survey would not be extended. So far nothing has been found.