The Nuclear Decommissioning Authority (NDA) has pledged GB£5m towards a project to upgrade Scotland's Scrabster Harbour and improve its capacity to receive larger vessels including cruise ships and vessels working in the offshore oil and gas industry.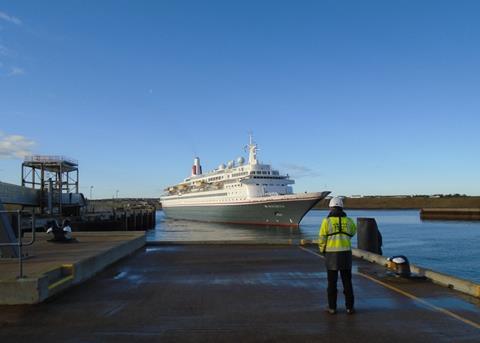 Worth GB£17m in total, the programme of improvements, involving multiple organisations, could increase revenue for Scrabster Harbour by 18% over five years. Work at the harbour, situated close to the Dounreay nuclear site in the north of Scotland, will include dredging, to increase the depth of the water, and refurbishment and development of the harbour's St Ola's Pier.
NDA chief executive, David Peattie, said: "Supporting the communities around our sites is a fundamental part of the NDA's mission to clean up the UK's nuclear legacy."
"This is a fantastic opportunity for the NDA to help develop Scrabster Harbour in a way that can have a long lasting impact for the community of Caithness."
Generating more business
Scrabster currently supports the fishing, oil and renewables industries and provides a ferry link to Orkney. The improvement work is likely to generate up to 50 new jobs and increase traffic through the port.
The Caithness & North Sutherland Regeneration Partnership (CNSRP) was set up in 2008 to address the economic impact that the work to decommission the Dounreay site would have on the North Highland area.
CNSRP's independent chair, Ian Ross, said: "We have made good progress in our efforts to move the economies of Caithness and North Sutherland away from their dependence on Dounreay."
By Rebecca Jeffrey