Satellite navigation expert Garmin will be showcasing its latest pioneering marine products designed for the commercial and leisure sectors at this year's Seawork International.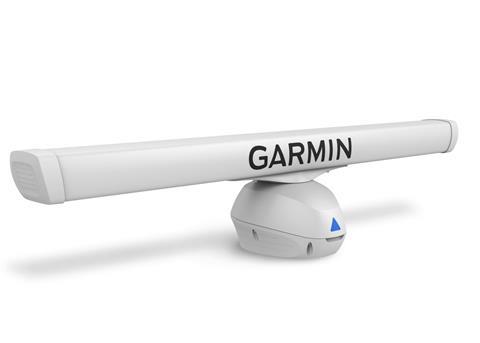 Products on display at Seawork will include the new GMR Fantom radar, the GPSMAP 7400 and 8400 series, and the echoMAP CHIRP series.
Garmin's new GMR Fantom solid-state pulse compression radar series with MotionScope Doppler technology has 40W of power, the highest in the industry for its kind.
Available in a 4 or 6 foot open array, the Fantom series MotionScope technology uses the Doppler effect to create a display, automatically "Painting" dangerous moving targets red, safe moving targets in green thereby giving unrivalled levels of situational awareness to help users avoid potential collisions.
With pulse compression technology, it provides high resolution while maximising energy on targets to enhance detection and identification of targets. It uses pulse expansion to maximise target size to help differentiate real targets from noise.
Featuring a unique design that's smaller and lighter than previous open-array radar models, the new Fantom radars deliver high sensitivity for both close and long range without any compromise in ruggedness or reliability. As no warm-up time is needed, mariners can start tracking targets instantly.
Visit Garmin on stand number Q42 at this year's Seawork International.
By Anne-Marie Causer