A new laboratory testing facility will offer fast and accurate analysis of all types of geotechnical data.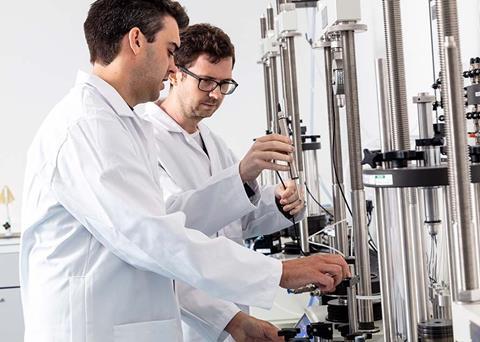 Offshore geotechnical engineering and drilling company, Geoquip Marine has unveiled an in-house onshore testing laboratory in Bristol, UK that includes eight separate laboratory areas. The analyses undertaken include sample logging, classification/index testing, consolidation, shear, triaxial and effective stress testing.
"This is a highly significant development for our company following a sustained period of remarkable growth," commented Geoquip Marine chief executive, Stewart Higginson. "Up to now we have been working with external partners for our onshore laboratory testing and there is no secret in the market that the shortage of suitable providers was becoming ever more of a problem as demand has increased."
End-to-end service
By providing this laboratory, Geoquip Marine aims to present customers with a comprehensive end-to-end service, worldwide.
Higginson added: "Our objective was to be able to provide our clients with the accurate and reliable data possible, delivered to meet their project timelines, and I'm delighted that we have succeeded in that."
Geoquip Marine provides the offshore renewables, nearshore civil infrastructure, scientific research, gas hydrates, offshore mineral exploration, and offshore oil & gas markets with accurate profiles and conditions of the sub-seabed, from the shoreline to depths of 3,500m.
The company has one of the world's largest fleets of purpose-built geotechnical site investigation vessels, which are all fitted with heave-compensated geotechnical drilling rigs, a suite of state-of-the-art tools for soil sampling and in-situ testing, and an offshore laboratory, which enables it to provide customers with almost real-time data analysis.
By Rebecca Jeffrey