A new device can carry out three functions at a time, minimising the time required to carry out geotechnical surveys.
Feritech will launch the new survey device in September to offer the simultaneous deployment of up to three geotechnical tools, reducing project time and cost, MD Rob Ferris says.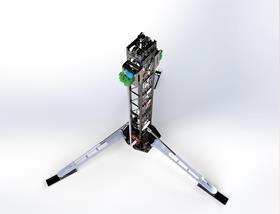 The 'Sealance' has a twin tool deployment system alongside an integrated heat flow, which means all three operations can be carried out by one vessel in one dive as opposed to having to hire a vessel for each operation.
The Sealance has cone penetration testing equipment, a vibrocorer, push corer and rotary coring drill, up to two of which can be operated simultaneously.
These can be operated at the same time as the Feritech heat flow system, which measures the thermal gradient to calculate the thermal conductivity or resistance of marine sediment. Various parameters are collected, such as probe insertion acceleration and inclination, water temperature, heat pulse energy administered and marine sediment temperature at defined depths.
A sea change in sea survey
"The new Sealance benefits from a bespoke twin tool deployment system with additional integrated heat flow, the first of its kind," said Rob Ferris, MD of Feritech Global. "Because two tools and heat flow can be deployed simultaneously, this greatly reduces the length of time needed to complete a site survey, especially in deep water.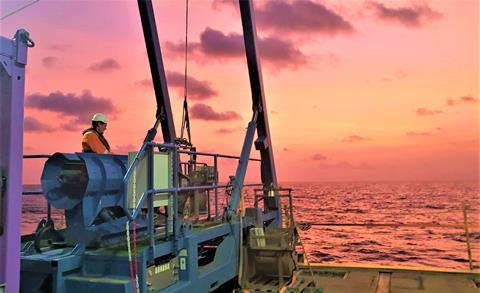 "Of course, reduced project time also leads to very significant cost savings. With the cost of hiring a vessel running anywhere up from £20,000 (€23,500) a day, saving several days on a project immediately delivers real cost reductions. We also expect that the Sealance will be smaller, lighter and less expensive than its competitors. The impact of this product on the geotechnical surveys market will be huge, delivering a step change in efficiency."
Feritech Global was founded in 2012.
This year it opened its own 3.5-acre manufacturing facility in the southwest of England.
"Research and development within the offshore renewable energy sector will always be a primary operation of the company," the firm says. "This new facility allows us to embark on new challenges within this sector."