Columbia Shipmanagement has announced a strategic co-operation between its offshore and energy subsidiary CSM Energy and Waterworks Offshore Services, one of the leading German offshore shipbroking houses with a strong footprint in the Offshore Renewable Market, combining traditional and Hanseatic shipbrokerage services focusing on Sale & Purchase and Chartering of specialised Offshore assets.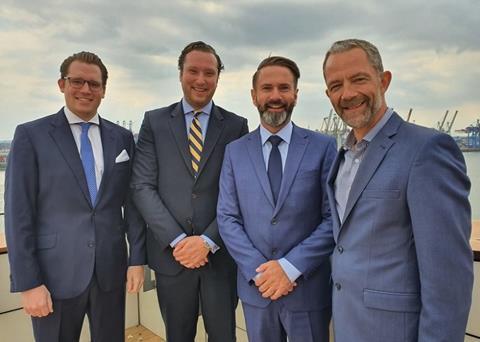 The co-operation will afford existing and new clients of Waterworks and CSM Energy, financing banks, funds and leasing companies, a unique turnkey solution of high-tech, digitalised and optimised technical, crew and commercial management, as well as highly-effective chartering and sales and purchase shipbrokerage services.
Sven Boedewig, Managing Director of Waterworks, said: "We believe the offshore market is waiting for that added value of a turnkey, optimised and high tech solution affording complete transparency and efficiency of services. The cooperation between our two companies, each with the best possible reputation in the maritime sector, provides a compelling solution to this specific industry."
By Jake Frith