The Battery Cell Research Production Centre is an initiative launched by the German Federal Ministry of Education and Research (BMBF)[1] and will receive an investment of €500 million.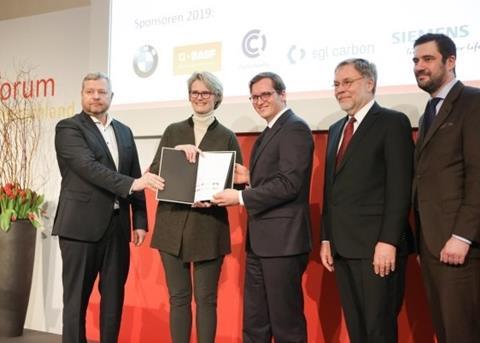 It is part of a strategic drive to develop a German-based mass production of lithium-ion cells necessary to meet the demands of the electrification of transport and storage systems.
As the largest cell manufacturer within the consortium, with world leading in-house technologies from electrochemistry to energy management systems software, Leclanché will be playing a leading role by bringing industrial scale cell manufacturing know-how. The consortium's objectives with the facility are to ensure it acts as an enabler for the development of mass industrial production based on state-of-the-art cell chemistry and cell design.
Other participating companies include BMZ Group/ Terra E, Customcells, EAS and Liacon.
The project is a significant win for the German Ministry of Education and Research, Germany, and for Europe at large who need the participation of leading lithium-ion players to build a European-based industry capable of minimizing dependence on Asian battery manufacturers.
Leclanché announced in December 2018 that it would triple current factory capacity to over 3 million cells per year, or 1 GWh per year by 2020. The production of its proprietary cells, Lithium Titanate Oxide (LT)) and Lithium Graphite/NMC, is based in Willstätt, Germany which is currently the largest lithium ion pouch cell production facility in Europe operating since 2012 with a capacity of over 1 million cells.
By Jake Frith