Ship designer BMT has partnered with builder Marine Specialised Technology (MST) to provide two state-of-the-art high-speed fast patrol vessels for Gibraltar.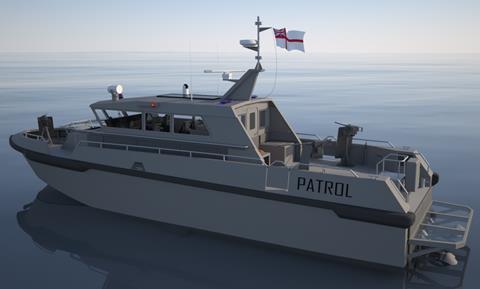 BMT is also providing a comprehensive Integrated Logistics Support (ILS) package for the 19m vessels. This latest contract for a government customer is a significant milestone for the international design consultancy in the market for high performance patrol vessels.
Built by Marine Specialised Technology (MST), the two high performance naval assets will be capable of operating in the most demanding of conditions and will be delivered over the course of the next three years.
Sarah Kenny, Chief Executive at BMT commented: "We are excited that our design has been selected for this technically challenging project. This contract is a great reflection of the way our teams can combine expertise to produce a winning design, as well as a tailored ILS package. The 19m vessels will provide a step forward in enhancing operational capabilities for the Royal Navy's Gibraltar Squadron."
By Jake Frith