A company with expertise in wave modelling and remote sensing data has secured a contract for the provision of a global metocean database.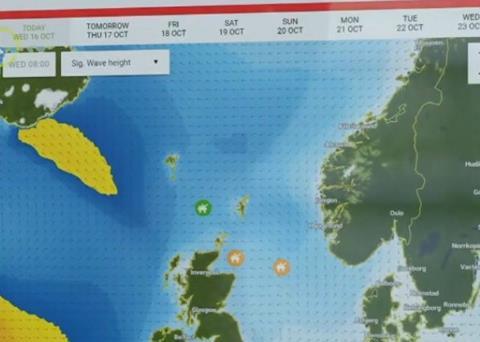 Infoplaza will supply its global metocean database to DSME (Daewoo Shipbuilding and Marine Enineering). The database, containing wind and wave data, will be used by DSME for the planning and design of marine and offshore projects. It will pay a pivotal role in ensuring that the projects will be carried out safely and efficiently with optimal planning and as little unnecessary downtime as possible.
IM-Weather's product owner for marine, Feddo Vollema, said the insights the company is able to provide "is crucial for parties operating in the marine environment as our information helps them, at any time, to make informed decisions".
He added: "By having access to the complete global database, DSME are enabled to simulate a vessel's behaviour along routes or for specific project sites helping them to optimize their ship designs and builds."
The database, which encompasses data for more than 75.000 model nodes and extends over a 29 year period (1990-2018) was extensively validated and calibrated where needed using buoy and satellite observation data. It was developed over a period of many years and remains under constant development.
By Rebecca Jeffrey