Dutch towage provider Kotug has reported two emergency response operations on its own account and as part of its north-western Europe joint operation with Smit.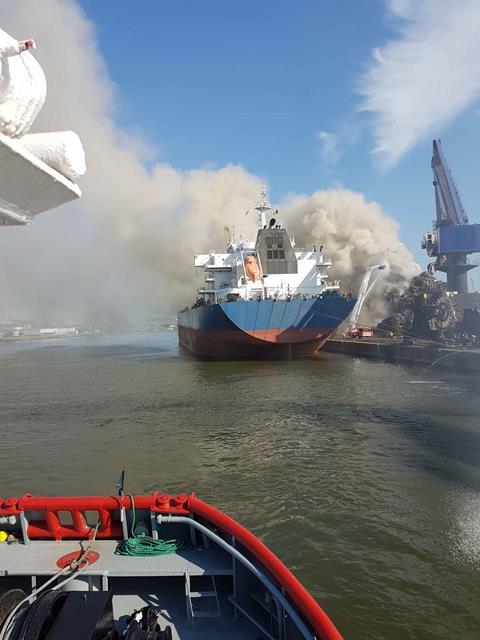 As part of the Kotug Smit Towage operation the tugs Brugge and Braakman responded to a call from Ghent port authorities for fire-fighting assistance following a fire at an iron and steel recycling site in Ghent. The tugs moved a bulk carrier moored at the facility to safety before tacking the fire with their fifi systems including creating a water curtain to protect the environment and nearby inhabited areas.
Earlier two Kotug Rotortugs based at Nacala in Mozambique provided assistance after the 33,044gt bulk carrier Gladiatorship ran aground just before high water. It was unable to refloat itself and at risk of being damaged with the falling tide. The tugs pulled the vessel free of the beach and back into safe water within just two hours of its grounding.
By Peter Barker