RenewableUK says the UK Government''s planned next round of competitive auctions to support offshore wind will provide a boost for British industry, but there is less certainty if Scottish renewables and other sectors such as solar and wave will also benefit.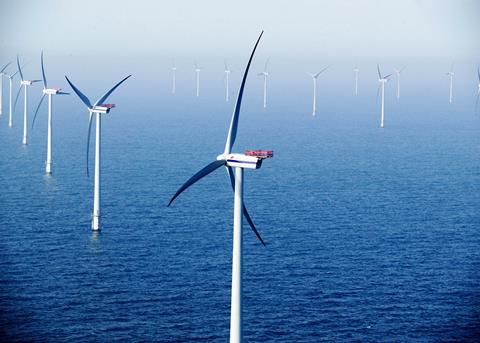 Hugh McNeal, RenewableUK's chief executive, said: "The competitive auction process is continuing to drive down the cost of offshore wind energy at an unprecedented speed."
"British supply chain companies are already seizing the massive economic opportunities offered by offshore wind – and there's great potential for further job creation by innovative companies throughout the UK as the industry continues to grow."
The Government has reaffirmed its commitment to spend £730m per annum on renewable electricity projects and confirmed that the second Contracts for Difference (CfD) auction will open for less established technologies in April 2017.
This will allow companies to compete for the first £290m worth of contracts for renewable electricity projects. The hope is that this will result in enough renewable electricity to power around one million homes and reduce carbon emissions by around 2.5 million tonnes per year from 2021/22 onwards.
It's all part of the UK Government's plan to phase out electricity generation from unabated coal-fired power stations within the next decade, reduce the bill for tax payers and provide confidence to investors that the UK is open to investors in new, cleaner energy capacity.
But the announcement brings less clarity for developers of remote Scottish Island projects, which face higher grid connection costs than those on the mainland.
They had been awaiting an announcement on a specific Scottish Islands CfD. However, the Government did not set out how this CfD auction would support such projects.
Niall Stuart, chief executive of Scottish Renewables, said: "Developers and communities on the Scottish remote islands will be bitterly disappointed that Government has put off a decision on allowing projects on Scotland's islands to compete for long-term contracts for renewable energy."
"We still seem no further forward to unlocking investment on Scotland's islands - home to some of the best wind, wave and tidal resources in Europe."
The Government said it is looking to end uncertainty over whether onshore wind projects on remote islands should be treated differently from onshore wind projects on mainland Great Britain and has launched a consultation to provide a comprehensive answer.
But it's not only Scottish renewables which could use further clarity on the auction, other sectors seem to have been left out of the auction all together, with no budget allocated to more mature renewables such as onshore wind and solar.
There was also disappointment for the wave and tidal sectors with no budget ring-fenced for marine energy projects, unlike the previous auction.
Rémi Gruet, CEO, Ocean Energy Europe, said: "Clarity remains needed on how support will be ring-fenced for emerging technologies. These cannot be expected to compete from day one with more established industries, who have driven down costs by deploying volumes."
"The economic opportunity presented by wave and tidal is significant, and should be an integral part of the UK's and Europe's industrial strategy."
By Anne-Marie Causer