More than 100 businesses so far have benefitted from grants and advice from an EU-backed multi-million pound programme backing innovation in the offshore renewable energy industry.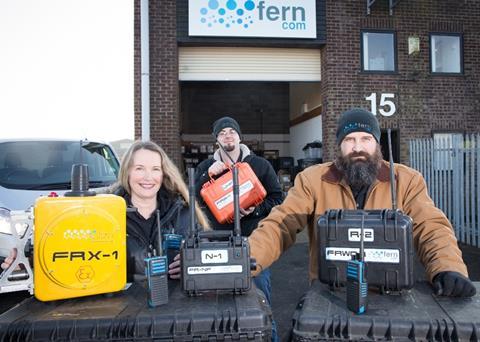 SCORE offers grants to help companies across England to develop new products, processes and ideas which bring economic benefit to the East of England.
The SCORE grant fund has supported a project spend of more than £2.6m to help develop inventions and new ways of working to bring down costs further in the fast-expanding sector.
Grant-winning innovations range from crawling turbine blade inspection robots to vessel design, oil & gas companies adapting their decades' experience to put their stamp on the offshore wind, undersea cable sensors to ground-breaking communications systems – with many more grant hopefuls in the pipeline.
Between £2,700 to £50,000 has been awarded for exciting ideas for turbine development and offshore wind farm assembly, installation, construction and commission from the £6million fund.
Rob Bush, SCORE programme manager, said more than 400 hours of support had been delivered by business advisors so far. Many projects had also accessed specialist technology support from SCORE's partner Offshore Renewable Energy (ORE) Catapult.
As the offshore wind industry matured, the SCORE fund was moving into a new phase, he said.
"A focus now is on targeting the oil & gas industry for ideas shaped by its experience of long-term offshore asset management, like vessel sharing, vessels staying out at sea longer to save time and money and efficiency ideas to make wind farms more productive with less downtime."
The East of England has the biggest pipeline of new build projects in the world, with the development of ScottishPower Renewables' East Anglia Array and Vattenfall's Norfolk Vanguard and Boreas ahead, and was leading the way, Mr Bush said.
Operational wind farms, including Sheringham Shoal and Greater Gabbard, now needed a long-term approach to be viewed as giant power plants rather than collections of individual turbines, he said.
"We are especially looking for ideas for maturing wind farms. The experience and asset management integrity of the oil & gas industry can really help the offshore wind industry, as it moves to asset management as wind farms move out of their warranty.
By Jake Frith