A green hydrogen hub is being planned in the Scottish Highlands that will produce, store and distribute hydrogen to the region, Scotland, other parts of the UK and Europe.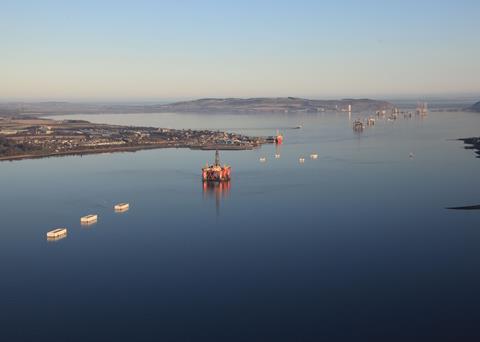 The Port of Cromarty Firth is one of the partners involved in the North of Scotland Hydrogen Programme that aims to develop a hub in the Cromarty Firth to help Scotland advance its hydrogen technology. This follows recently announced plans to manufacture and use green hydrogen at the Port of Nigg, opposite the Port of Cromarty Firth via the Cromarty Firth.
Bob Buskie, chief executive of the port, said such a hub would "provide a massive boost to Scotland's ambitions of decarbonising its economy and establishing itself as global leaders in green hydrogen technology, a sector still in its infancy".
He added: "In the short term, we have a number of local partners with vast experience in hydrogen, distilling and utility provision who want to decarbonise their operations. And in the long term, there is a huge opportunity to decarbonise Highland industry, transport and heat, as well as exporting green hydrogen to other parts of the UK and mainland Europe, which doesn't have the same offshore wind capacity as Scotland."
One of the programme's projects will provide distilleries in the region with hydrogen to decarbonise the heating of their distilleries and maltings.
Green hydrogen is created using electrolysers powered by electricity from renewable sources. Power would be supplied from current and future wind farms off the coast of the Cromarty Firth, as well as onshore schemes, and fed to the hub.