Britain's green energy surge in offshore renewables has seen a maritime consultancy invest in expansion.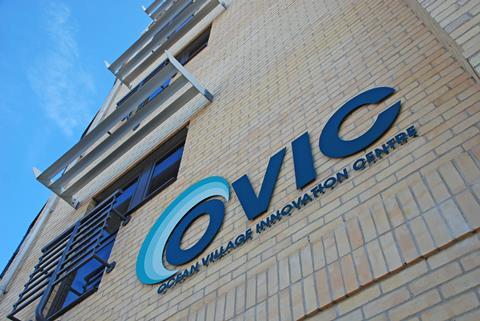 NASH Maritime will increase its onsite workspace at Ocean Village Innovation Centre (OVIC) in Southampton.
Jamie Holmes, co-founder of NASH Maritime, said: "OVIC is a cracking environment for small companies like NASH Maritime, allowing us to be flexible on space requirements, draw upon the complimentary business support and collaborate with other on-site maritime consultancies such as MarineSpace and DHI Water Environments UK."
Numbers game
Launched 2.5 years ago by Holmes and Dr Ed Rogers, NASH Maritime has tripled its staff over the last year and aims to expand the team to upwards of 20 staff across the UK and internationally.
Latest project successes include working for multiple bidders on the Crown Estate 8GW of offshore wind capacity in England and Wales, with NASH Maritime's clients successfully winning nearly 3GW in the auction of seabed leases.
A further 10GW of capacity is currently being offered in Scotland and NASH Maritime is utilising powerful new computers, acquired through a Solent Local Enterprise Partnership (LEP) Covid-19 grant, to run cutting-edge programmes remotely for bidders.
These include complex geospatial constraint analysis and navigation risk models which feed into the design of the offshore windfarms and the subsequent Environmental Impact Assessments.
NASH Maritime has also been appointed as the shipping and navigation consultant on the first two proposed floating windfarm projects in England and Wales.
As well as renewables and energy sectors, the firm specialises in maritime and port infrastructure development projects.
By Rebecca Jeffrey