Greenlink Interconnector Limited has welcomed the decision by Pembrokeshire Coast National Park Authority to grant planning consent for a portion of the project's onshore works in Wales.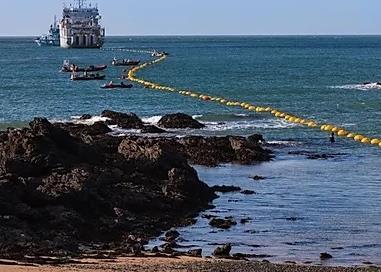 This marks the first step in a series of planning consents required for the 200km subsea and underground electricity interconnector, which will link the power markets in Ireland and Great Britain.
At its meeting, members of Pembrokeshire Coast National Park Authority Development Management Committee approved the application for the project's underground cables and associated works between the Welsh landfall site at Freshwater West to the boundary with Pembrokeshire County Council.
Separate planning applications have been submitted to Pembrokeshire County Council for the onward installation of cables to the substation at Pembroke Power Station and for development of a converter station.
Since early 2018, Greenlink Interconnector Limited has been consulting widely with stakeholders, including a series of public exhibitions. Formal consultations were held on the draft and final planning applications by the local planning authorities.
In Pembrokeshire the Greenlink interconnector comprises a subsea cable intended to come ashore under the beach and dunes at Freshwater West and continuing underground to a new converter station located near to the existing Pembroke substation.
By Jake Frith