A new combined wind and wave generating project that is aimed at harnessing the enormous power potential of the Atlantic Ocean is planned.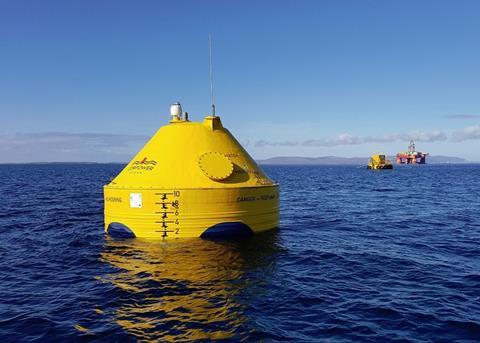 The plan, by Simply Blue Energy, is for installation in the exposed waters on the West Coast of Ireland.
The project will utilise innovative and cutting-edge technologies to incorporate both floating offshore wind and wave energy conversion arrays to produce zero-carbon electricity. Simply Blue Energy is developing the Western Star project off the west coast of Co. Clare at a site that is just north of the Shannon Estuary. This will consist of a floating wind farm situated at least 35km offshore and this wind farm is being developed in conjunction with a wave energy conversion array, that will be approximately 4km from the coast. The innovative floating technology proposed for this project will allow the turbines to be located far from shore and in waters over 100m deep where traditional fixed bottom turbine foundations would be uneconomical. This floating wind project will be named Project Ilen and will comprise a number of floating units totalling 1.1gW.
The proposed wave energy portion of this co-development project which is being named Project Saoise, will first focus on a two-step phased installation initially with 5mW capacity before building up to a 30mW demonstration array. It will consist of an interconnected array of devices, each generating energy with the rise and fall of the surface of the sea and feeding it back to land via an export cable. Simply Blue Group is working with CorPower Ocean and EIT Innoenergy to develop this Saoirse project.
Preliminary front end engineering design and offshore survey activities have been initiated in parallel with continued stakeholder engagement activity. A foreshore site investigation license application was submitted in December last year, the company said.
"Ireland's development of floating wind sites continues and we are delighted to be introducing wave energy to the energy mix. We believe that the combination of the two technologies will deliver significant system benefits to help economies move to net zero." said Sam Roch-Perks, MD of the Simply Blue Group.
By Dag Pike