One of the most illustrious names in marine propulsion has breathed its last with BRP's announcement today that it will discontinue production of Evinrude E-TEC and E-TEC G2 outboard engines.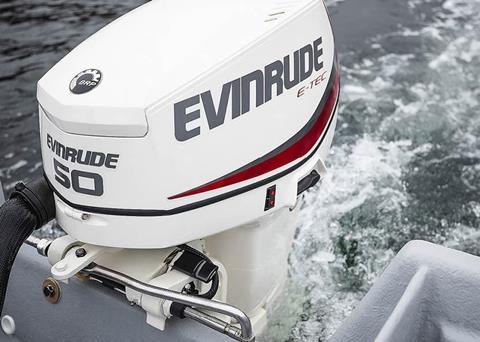 A company spokesperson said: "Our outboard engines business has been greatly impacted by COVID-19, obliging us to discontinue production of our outboard motors immediately. This business segment had already been facing some challenges and the impact from the current context has forced our hand," said José Boisjoli, President and CEO of BRP. "We will concentrate our efforts on new and innovative technologies and on the development of our boat companies, where we continue to see a lot of potential to transform the on-water experience for consumers," he added.
"Following our decision to discontinue E-TEC and E-TEC G2 outboard engines, we have signed an agreement with market leader Mercury Marine to support boat packages and continue to supply outboard engines to our boat brands."
The company says it will continue to supply customers and its dealer network service parts and will honour manufacturer limited warranties, plus offer select programs to manage inventory. These decisions will impact 650 employees globally. BRP's Sturtevant, WI, facility, will be 'repurposed for new projects'.
The 'some challenges' that BRP mentions above will certainly include the rising costs of meeting ever more stringent emissions legislation. Thanks to a bold decision in the 1990s of not moving to 4 stroke powerheads alongside every other major outboard manufacturer, E-TEC engines are 2 strokes, albeit very clean and clever variants of the technology. The various gizmos that Evinrude had to include in its engines to allow them to scrape through emissions tests were only ever going to make the engines more costly, bulkier and heavier as time went on, so there is a strong case for the argument that the pandemic has only accelerated the inevitable.
Ole Evinrude, a naturalised American and emigree from Norway is widely credited as inventor of the first practical outboard motor in 1907.
It's not clear from BRP's announcement whether the Evinrude name and branding are now for sale, but we'd imagine that there could still be a significant value to producing outboards that bear the name of the technology's originator.
By Jake Frith