Henriksen Hooks of Norway unveiled a revolutionary new electrically controlled lifting hook system at Seawork 2016.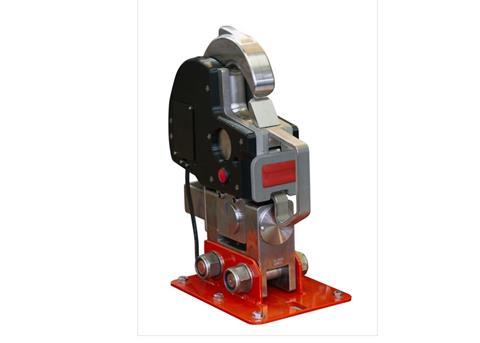 The HHSRT design has been developed for use when a boat is being deployed by the use of fore and aft lifting hooks. The new system uses a remote control and an electrical release mechanism to ensure that both hooks open simultaneously when off-load, avoiding the potential hazard of a boat inadvertently remaining attached by one lifting line.
In the event of a power failure the hooks can still be operated manually in the manner of a traditional hook.
With the entire weight of the boat, its passengers, crew and cargo being dependent upon a single, relatively small piece of metal, ship owners are always advised that whenever they are buying hooks they should pay close attention to the stresses to which they will be exposed.
By Rebecca Strong