A waterjet with high propulsive efficiency has arrived on the market following three years of intense work and research using the most advanced CFD softwares.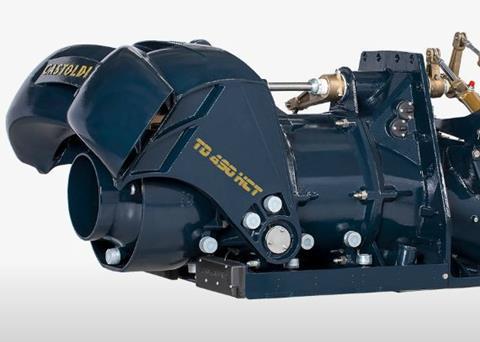 Castoldi's waterjet drive Turbodrive 490 H.C.T. is capable of an outstanding static and dynamic thrust which, thanks to its integrated heavy duty gearbox with many gear ratios available (typical feature of all Castoldi waterjets), can be finely matched to any engine on the market.
The robust waterjet features a Duplex micro-cast stainless steel impeller and titanium liner. anti-corrosion hard anodizing treatment protecting all the aluminium alloy components and three layers of special paint are used during production for longevity.
Extra accessories include the Clear-Duct unclogging system which performs the simultaneous operations of impeller reversing and intake grid opening; interceptor built-in integration; and various available control systems, among which the high-end electronic ACES with additional features such as: position keeping, unmanned interface, autopilot integration and hybrid power.
By Rebecca Jeffrey