New facilities and green port development will prepare the Danish Port of Hirtshals for what it is calling its 'version 2.0'.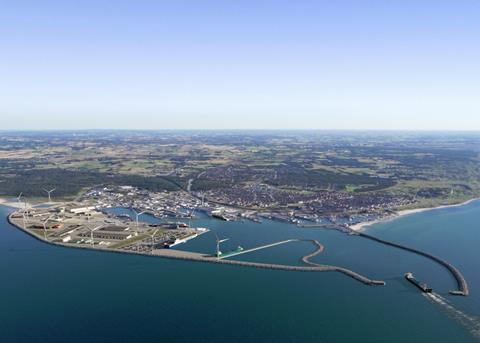 The facilities at the port will be expanded with a new entry and an outer port basin which should improve the navigational conditions significantly. This will make it possible to open the port to larger vessels and in harsher weather conditions than today. Furthermore, it will be easier for vessels to navigate the port, and their loading and unloading opportunities will be improved with further quay areas and ro/ro berths. The expansion will also include more commercial land and parking areas for trailers and lorries.
The port is part of the EU's prioritised transport network TEN-T, and the development will ensure a better utilisation of the total capacity on the North European sea, road and rail network.
The port wishes to involve the public, including the local population in Hirtshals and in Hjoerring Municipality as well as tourists and other visitors. At the moment, they are working on initiatives such as viewing platforms, areas for recreation and angling, and the opportunity to move around the new port areas either on foot or by car.
Part of the plan is support for the development of different means of propulsion, including for instance green power for e.g. hydrogen, ammonia and other green fuels. The demand for a larger production and utilisation of power means that further wind turbines will be erected at the port in addition to the existing wind turbines. Previous experience shows that the turbines can be an economic advantage and contribute to the financing of the new port facilities.
Hirtshals expects the company to be founded during the summer. After this, the work of strengthening the green perspectives at the port can begin, it's first job being securing authority approvals. The plan is for the new facilities to be ready for use in 2025-2026.
By Jake Frith