The Hornsea Two offshore wind farm from DONG Energy, located off the coast of Yorkshire, UK has recently gained planning consent from the Business and Energy Secretary, Greg Clark.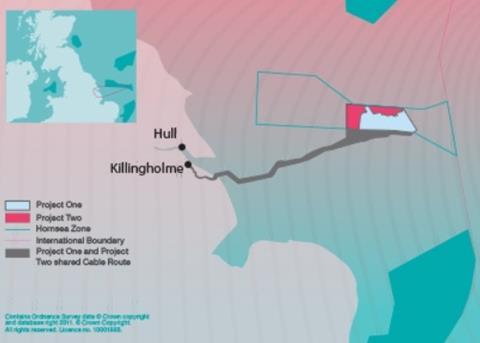 The project, to be developed by a DONG subsidiary called SMart Wind, will have a capacity of up to 1.8 gigawatts (GW). It will be up to 360 turbines and is located approximately 89km off the Yorkshire coast.
Wind power is currently delivering over 12% of the UK's electricity. This is expected to increase to 20% by 2020 with offshore wind alone providing 10%. Offshore wind's costs have also fallen dramatically in the past few years, and according to trade body RenewableUK it is on course to become competitive with new nuclear and gas.
RenewableUK's Chief Executive, Hugh McNeal, said: "Today's announcement is the latest vote of confidence in the UK's world-beating offshore wind market. This huge infrastructure project will provide much-needed investment and energy security for our country. Offshore wind represents a massive economic opportunity to the UK and our coastal regions. It is creating new jobs and regenerating local communities".
By Jake Frith